About Us
Welcome to Black Ballad
Helping black women in Britain and beyond live their best lives
Mission
Black Ballad exists to help every black woman realise how she can change her world through every click she makes and every conversation she has.
We tell stories, host events and create experiences for, by and about black women that they can't and won't get anywhere else. From our articles and podcasts, to our thriving membership and community, BB exists to do one thing - help black women in Britain and beyond live their best lives.
Become A Black Ballad Member
The Black Ballad Membership is the leading lifestyle experience for black women in Britain and beyond. Enjoy access to all BB articles and videos, discounts to BB events and exclusive access to BB digital safe spaces, discounts from black-owned brand partners and members-only perks.
Join the thousands of black women creating a community & space that puts black women first.
BB Articles & Videos
Our goal is to tell stories for, by and about black women that other media platforms can't and won't tell. That is why every single one of BB's 500+ articles & videos has been created and edited by black women. So whether you're reading a BB investigation or deep-diving into a BB content series, know that everything you read or watch is black women's telling their stories on our own terms.
Black Ballad members have unlimited access to all BB stories. If you are not a BB member yet, you can read/watch three stories a month for free! Here's how:
The BB Newsletter
Want to stay up-to-date with the latest from BB? Join the tens of thousands of black women signed up to BB's weekly newsletter. Get a summary of BB's articles from the week, event updates and our weekly Founder's Letter, sent straight into your inbox.
BB Podcasts
Now you can hear black women tell their stories on their own terms. Subscribe, download and stream BB podcasts via your favourite apps and join in with conversations created for us, by us.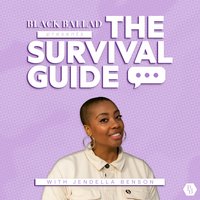 Black Ballad Presents... The Survival Guide
There is so much about motherhood that goes unsaid but we're not afraid to discuss it all. Black Ballad Presents: The Survival Guide is an ongoing honest conversation with Black British women about what motherhood looks like for them and how they survive it's ups and downs.
For Season 2 we have an array of guests including Black Mums Upfront, Jamelia, Laura Henry-Allain, Dr Beverly Tatum Daniel and so many more. We'll be talking sex after childbirth, when to tell your kids they're black and how to deal with teenagers amongst other things.
Join Our Community
Whether physical and digital, wherever Black Ballad creates a space for black women, it will always be a safe space for us. Whether you're chatting in our Slack Channel exclusively for Black Ballad Premium Members, engaging with our social media communities or attending our physical and virtual events, there is nothing better than being part of a community of people that want to see Black women win.
Create For Us
We are always looking for new writers and creators to work with on a freelance basis. If you have an idea that you think will work for Black Ballad please get in touch via our pitching guidelines.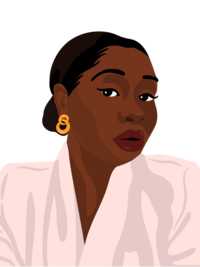 Tobi Oredein (She/Her)
Founder / CEO
I'm the Boss, but in all seriousness, that means that my job is to make sure the team has the environment, tools and resources to thrive. On the day to day, I make sure we work with brands who want to see black women win and organise events that leave black women feeling like they can do anything and face the world on their own terms.
One meal I could eat forever is... Yam & Nigerian omelette. It is the food from God above...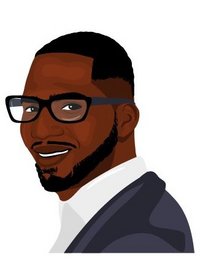 Bola Awoniyi (He/Him)
Co-founder / COO
I'm a Nigerian man, surrounded by black women, while leading on Growth, Data & Technology
The one meal I could eat for a year is Jollof Rice, Chicken & the highest bidding malt drink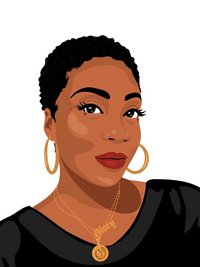 Jeni Benson (She/Her)
Head of Editorial
I commission our writers, edit their work and also oversee the editorial vision and creative direction on all our different projects.
If I could only eat one meal for a year it would be... Nigerian party fried rice with chicken, moin-moin, plan-TAYN and party sa-LAHD.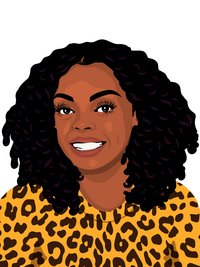 Nicole George (She/Her)
Social Media Manager
I'm like the town crier, except I give you doses of memes, quality content & community driven conversations.
The one meal I could eat for a year is jollof rice, curry mutton, plantain, coleslaw, likkle mac n cheese, salad, festivals, mmm maybe saltfish fitters *drifts off into food heaven*