The article was part of a series produced in partnership with Yahoo! Style UK
---
There used to be a view that you had to have many zeros at the end of your bank account to have a good amount of luxury items in your wardrobe. However, today luxury is more accessible than ever, and of course we have technology to thank for this. Living in a digital world means virtually everything is available at your fingertips, no longer do you have to enter a Louis Vuitton store and look somewhat elegant. Today you can be in your PJs and simply click 'add to basket.'
The black community has had no option but to create a space for themselves.
Now we are also seeing more and more luxe, independent and black-owned fashion brands moving to the forefront. Times have truly changed and dresses with beautiful designs and patterns and jackets crafted with high quality fabric from independent brands are all calling our names alongside a Birkin bag.
Shanna Bent, founder of Maison Bent, a conscious fashion house championing diversity has been in the industry long enough to notice how much the definition of luxury has changed. As a London College of Fashion alumni she was able to get work experience in a variety of fashion houses all within a luxury sector. "I started with brands like Agent Provocateur and Alexander McQueen, so I was able to receive knowledge on how things operate," said Shanna.
She was then able to refine her craft and inspiration for the future of Maison Bent. As I scrolled through the website researching about the brand, her dress and jacket designs captivated me. It is clear Shanna takes time in making sure her clothes are not just luxury because of the price, but also because of the quality.
"I think some people just call something that looks really good 'luxury', and this can be due to fancy branding. I feel like historically the term 'luxury' derived from exquisite craftsmanship and having things handmade with fabrics beautifully and ethically sourced," explained Shanna.
Luxe, independent, black-owned fashion brands are giving customers their money's worth while making the concept of luxury more accessible for black women in particular. The British fashion luxury sector has often been criticised for its gatekeepers, with the reins being held by the white elite making it hard for people on the outside to be part of the industry. As a result, the black community has had no option but to create a space for themselves.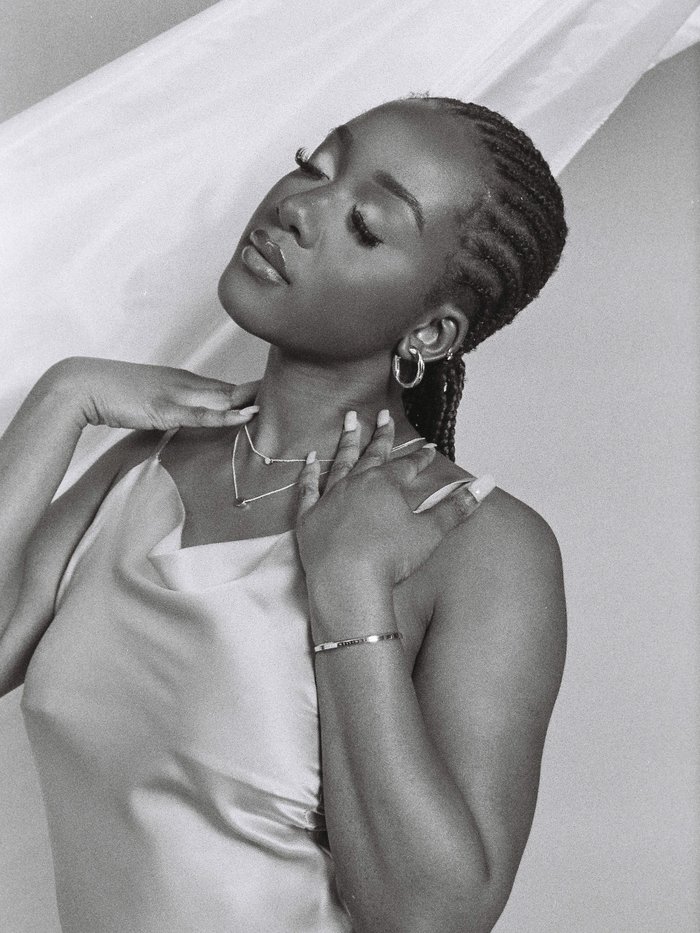 Timmy Amoo is the latest to join the list. Last summer during the pandemic she launched Canopi House, a luxe ready to wear womenswear brand based in London.
"I had been working on it maybe nine months prior to actually launching, around the time restrictions were getting eased and it seemed like it was a good time to start wearing clothes again," said Timmy.
Timmy also felt inspired by black designers like Fisayo Longe, founder of Kai Collective, because she was finally getting recognized.
Canopi's House first collection titled 'Dawn' is an ode to new beginnings, the capsule collection is made up of three pieces, all highlighting a unique story.
"I believe luxury is all about having something that tells a story, and it also means the clothes fit well and they are made from good fabric," said Timmy.
It is not easy for black women to access luxury fashion today, but it is getting easier.
Both Timmy and Shanna's brands are evidently luxury, so what does this mean for other brands who are perhaps more streetwear-inclined?
They definitely exist, according to Timmy: "I have seen a fair bit of streetwear brands and I have seen some streetwear luxury brands as well."
She argues because a brand is relatively hard to set up, people have needed to charge higher for their pieces and as a result end up in the category 'luxury,' without meaning to. This may mean some luxe, independent and black-owned fashion brands are not luxury on purpose.
In Maison Bent's case the brand is indeed luxury on purpose, especially in the way their clothing is made.
"I do all my own pattern cutting and make all my samples as well. There is a lot of time and effort put into each piece to make sure they are as unique as possible. At Maison Bent we don't just make copies of what we have seen, we try to make our clothes really different," said Shanna.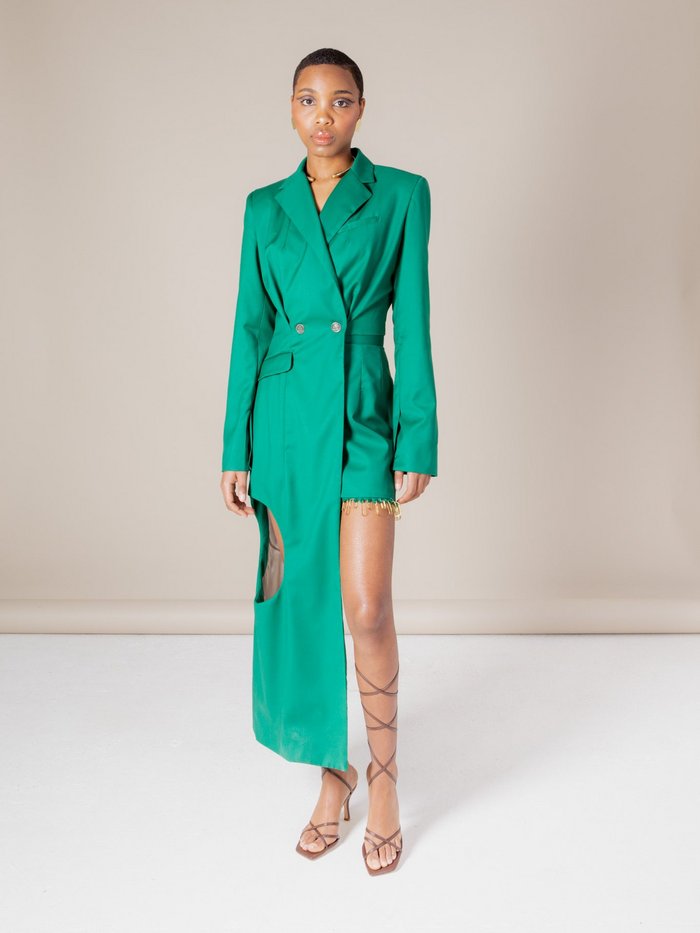 Shanna doesn't just want her customers to see a £750 dress and not know how it was made.
"I feel like a lot of people don't understand why clothing is priced at this price point, because they don't know how many hours it takes to make a dress," explained Shanna.
Both Canopi House and Maison Bent are trying their best to make their luxury brand accessible for everyone, especially black women, but this doesn't mean it costs less., because shouldn't they also have the right to price high like mainstream luxury fashion brands?
Timmy believes it is not easy for black women to access luxury fashion today, but it is getting easier.
"I think it could be [easier] if we knew how to save up money, and then we can buy clothes we wouldn't normally buy."
Either way, luxe, independent and black-owned fashion brands are rising along with our appetite for them, and it doesn't look like they will stop anytime soon.
---
Header image by Bekky Calver
MORE STORIES about black women & fashion