The article was part of a series produced in partnership with Yahoo! Style UK
---
Growing up as a child of the 90s and 00s, there was a point where there was nothing I wanted more than an Akademiks tracksuit, Clench jersey or Lot29 jeans. These American streetwear brands were beamed into our consciousness via rap music videos on MTV base, and these logos, along with the more aspirational Baby Phat and Sean John, displayed a glossy possibility of black entrepreneurship and style.
Equivalent black-owned British streetwear brands felt thin on the ground, but British brands that marked themselves indelibly upon my youth were Ibifunke London and Walé Adeyemi. Ibifunke London was a womenswear label known for its distinctive silhouettes started by my aunt, Melanie Hallam, in the mid 90s, while the eponymous Walé Adeyemi collection debuted in 1998 and became known for clothing and accessories bearing the label's graffiti script.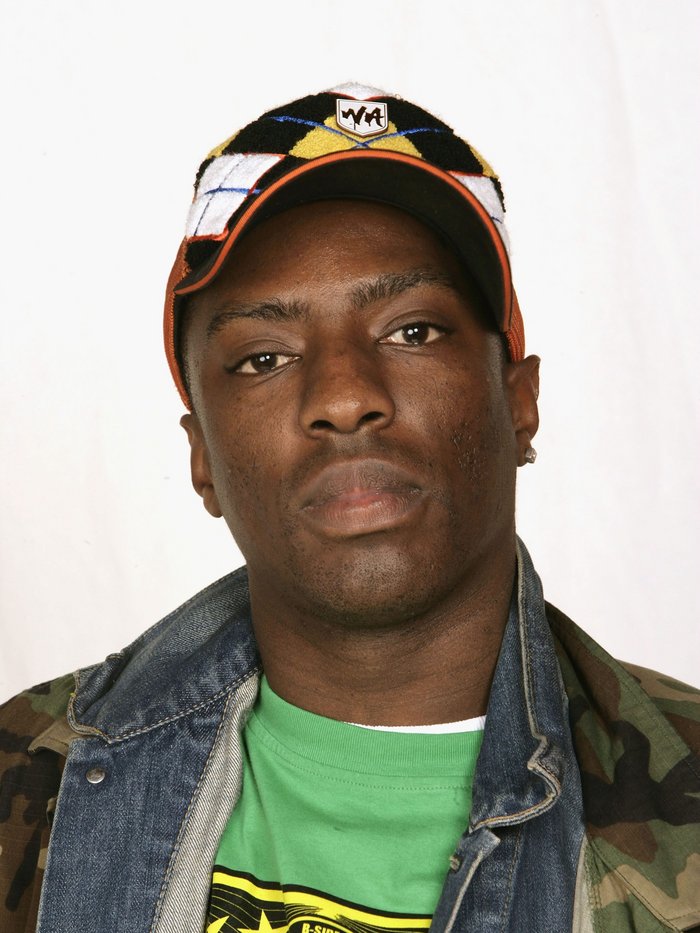 Neither of these brands made clothing in my child size, but the fact that I was related to the owner of one and could recognise the owner of the other as unmistakably Nigerian was something to take pride in. I remember visiting the 40 Degrees trade show in Earls Court in London, ducking around adult legs and racing to Ibifunke London's booth. It was there that I remember hearing that iconic 90s girl band All Saints would be wearing IBF jeans on Top of the Pops, a fact that I related to friends at every opportunity. Now my aunt confirms that I might have been mistaken and overheard a conversation about a stylist loaning clothing for the Spice Girls – though she wasn't sure if the girls ever ended up wearing them.
Back then, venturing into fashion was a costly affair, and while there was a burgeoning British streetwear scene with independent retailers that would stock the new brands, my aunt doesn't remember many other black-owned brands beyond a few black designers.
"Back then with no social media, the internet was relatively new so you relied on stylists loaning your garments for photo shoots [or] another way was PR companies if you had a budget for it," Melanie tells me.
Every niche within an already niche subculture had a brand waving its flag, only limited by how close a budding creative was to a screen printer.
"To get your name out there and get wholesale orders your best bet was doing a trade show, which was expensive. Nowadays getting your brand out there and getting orders can all be done with the help of the internet and social media. This means that there is less of a barrier to entry when starting a new business, whereas when I had my business back then unless you had money to pay for a retail space there wasn't a way to sell your creations [directly to the customer] apart from a [market] stall."
These obstacles can explain the lack of British black-owned brands back then and also makes Walé Adeyemi's ascent even more striking. Hailed as "somewhere between the kerb and the boutique", his iconic script graced the likes of Beyoncé, David and Victoria Beckham, Ms Dynamite and Missy Elliot, with knock off items appearing on market stalls up and down the country. He went on to be creative director for New Era – the only fitted cap of choice in 2000s – and earn an MBE for his contributions to British fashion.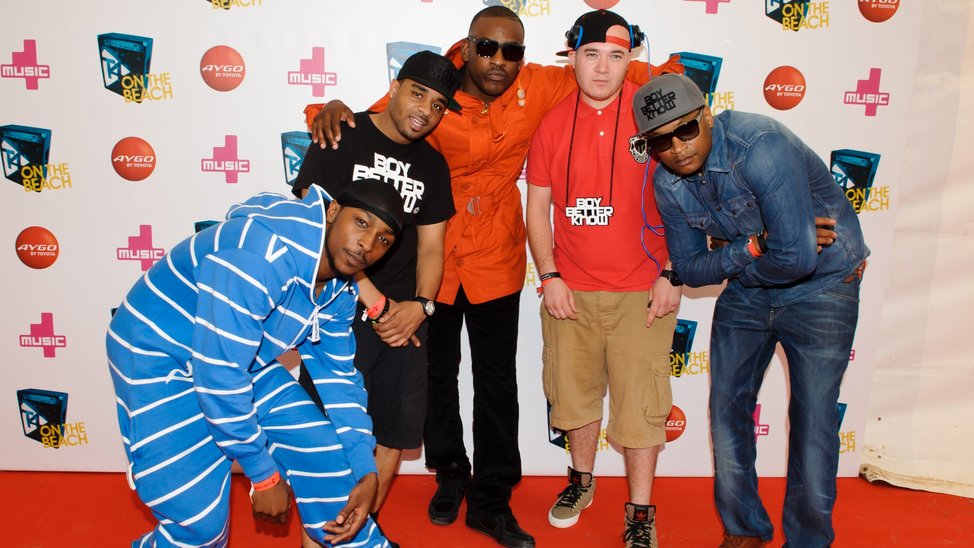 As time rolled on and technology evolved, it became easier and easier for people to get involved in fashion at a streetwear level, and in the late 00s and early 2010s it felt like everyone and their favourite rapper was starting a clothing line.
JME spat "I wear my own garmz!" in t-shirts sporting the Boy Better Know logo, and each new colourway drop (announced on MySpace of course) would sell out near-instantly, with fakes cropping up on eBay as well. Tinchy Stryder had his own 'Star In The Hood' tees and a number of rappers appeared in Forreduci, a fashion brand from south London that took things one step further with embroidered polo shirts, leather jackets and a flagship store opening that included a red carpet, bouncers and a queue that snaked down the street.
Every niche within an already niche subculture had a brand waving its flag, only limited by how close a budding creative was to a screen printer. 'Birmz Is Grime' was a t-shirt line representing the UK's second city, and there were any number of Christian-rap-affiliated t-shirt lines, with slogan tees declaring Jesus Loves Me or Jesus Is My Logo in abundance at any church youth event.
It was a time when people joked "everyone's starting a t-shirt line!" in the same way that people now sneer that everyone is starting a podcast, and I must confess, I was amongst the "everyone". I started my own brand, Sev*nfold London, after graduating from university and deciding that the streetwear scene was too male-dominated. There was space for us all though, with different pop-up events happening across the capital as well as a slew of British streetwear blogs pronouncing verdicts on favoured and derided brands with differing levels of "cooler-than-thou" condescension.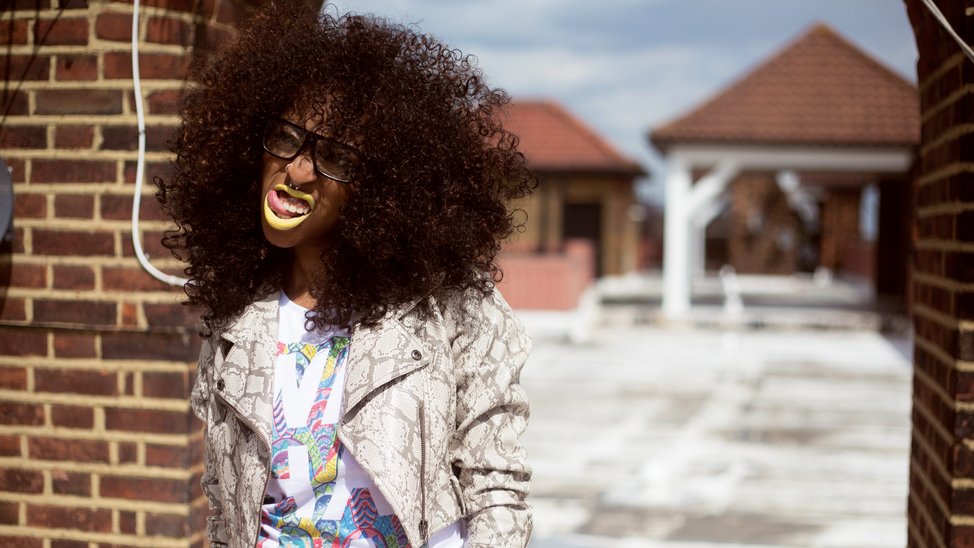 Out of this once-energetic scene only a few brands have remained, with Benjart and Trapstar being two brands that have really stood the rest of time. Walé Adeyemi's iconic script has inspired similar iterations on everything from Trapstar co-ords to a BooHoo Man tracksuit – although it was conspicuously absent from his Harvey Nichols' stocked line, Bside by Wale, until recently.
As for Ibifunke London, Melanie spotted a pair of her trousers in 2008 on a rapping farmer in the Yeo Valley advert, and I've seen vintage pieces resold on Etsy and a Japanese fashion auction site. Now, she makes childrenswear through her brand Oonaloo, just in time for my own kids and I enjoy buying the brightly-patterned jumpuits with matching hair bows for all my friends' babies as well.
The energy that inspired so many of us to learn how to screen print or research the colour-fastness of digital printing options lives on in different forms, whether it's the aforementioned podcasting or any other number of entrepreneurial turns I've seen former brand-owners take. But as cringey as some of our fashion choices back then were, there really was a time when we meticulously planned outfits around t-shirts and beanie hats in many colours, all so that we could walk with our heads held high knowing that we truly were wearing our own garmz.
---
Header image by Jendella Benson
more black ballad articles about fashion