The Black & Beautiful in Britain series was produced in partnership with Yahoo
---
I was standing in the middle of the hair care aisle on a busy Wednesday afternoon as school children rushed into the city centre Poundland. Waterloo Street was buzzing with taxis and parents, both wrangling for space and control and none winning. I saw a woman, tall and black, and felt the bubbles build up inside me.
Derry, Northern Ireland, had been home since I was ten, and even though it was almost two decades later, seeing a new black face still excited me! Her fresh braids, tied up in a big bun, had me hurtling through the aisles towards her, my own afro shrunken and tight, my hands reaching to tuck the strands in as I approached the woman with the beautiful braids.
I quickly fired questions at her, hastily introducing myself: "Pearl, Zimbabwean, lived here for a long time, where did you get your hair done?"
Sandra Atoge, the beautiful woman with the braids, introduced herself as the newest hairdresser in Derry City, and she was opening her doors just the next week.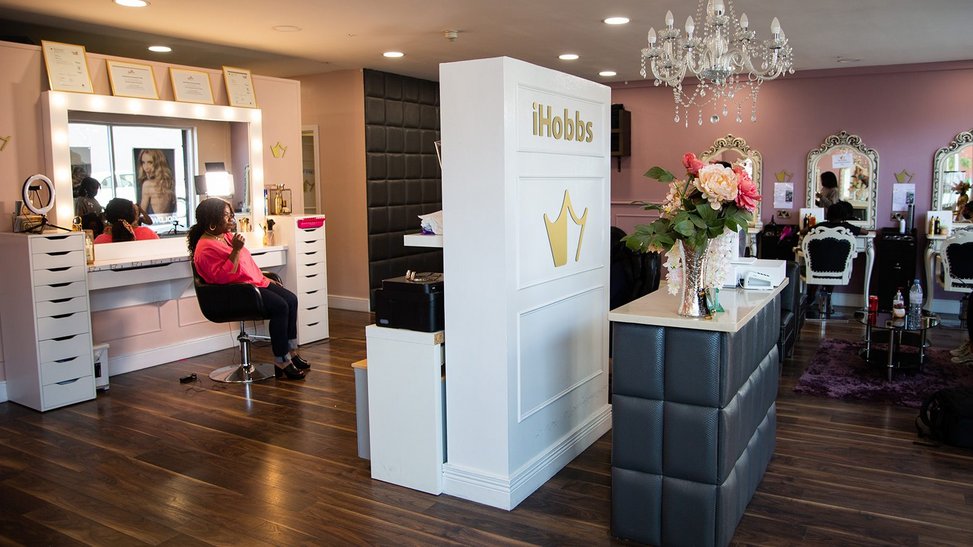 In Derry, home to over 60 registered hairdressers, it took over 15 years before I was finally able to get my hair washed and styled in a hair salon. Before Sandra opened up iHobbs Hair Academy, something as small and simple as a visit to the hairdresser's was inaccessible – not because of money, but because, "we don't do your hair, we aren't trained to".
Through school formals and 18th birthday parties, the answer was repeated and repeated. It was only in July 2021 when the National Occupational Standards for Hairdressing announced that afro and textured hair would be included as a cutting and styling practice standard, meaning all new hairdressers will learn to work with Black hair as part of their training.
Six years have passed since I stumbled onto Sandra, and iHobbs Hair Academy has grown beyond Sandra's original dream of "a small salon where I would do extensions and braids" to a flagship store that sits atop the hill, right on the curve of the famous Derry Walls. It's vibrant front against the busy Carlisle Road, a bright green contrasting against the muted grey and black neighbouring stores, almost daring the history of the troubled city to stand back, to let change in. Customers walk in excited, their expectations and hopes high as Sandra's innovative mind and talented hands transform their heads into crowns atop their shoulders.
"You were my first customer, Pearl," Sandra tells me. "When I opened the salon, I had only £2,000 – money that had been scraped and donated from family members after multiple rejections of my business plan from all over Northern Ireland."
It was heart-wrenching being rejected repeatedly because iHobbs Hair Academy, even at its inception six years ago, was always a business focused on catering to afro hair. Sandra, like myself and every other minority living in the area, has experienced the journey to women's kitchens to get our braids done, or the stress of finding a barber to cut our hair. Each rejection of her business plan did not believe that catering to afro hair would keep the lights on.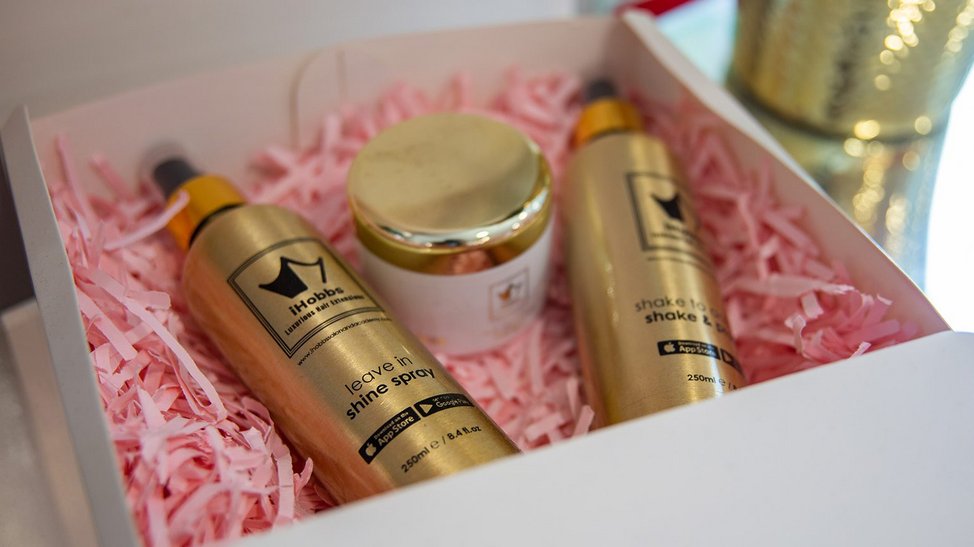 "My salon was never just an afro hair salon, I cater to everyone; I don't send anyone away. That is the difference – we can do afro hair amazingly and we also provide expert non-surgical hair loss solutions, hair aftercare as well as a fully accredited hair academy for all hair types!"
Box braids were the first style done in iHobbs, a five hour sit-in session in front of IKEA mirrors and on chairs found on eBay. And Sandra didn't let the lack of financial support hold her back; instead she sees it as a blessing.
"After doing your hair that first week, no-one else came to the salon for a month. It was OK because I had no debts, no interest rates to worry about and no staff, so I could afford to be patient, to persevere."
With a law degree and a social work degree also on her wall, Sandra has been working hard for years.
"I'm an only child, so I have always had to fight for myself, because I had no siblings to fight my battles. When I had my children and my degrees and life was still a battle, I made the jump to become self-employed because I knew it wouldn't be easy, but it was the best option."
Today, Sandra is proud of her team of staff who work with all hair types and she proudly is the only salon in Northern Ireland that can cater to everyone; even ensuring all staff are trained in-house on how to work, style and cut afro hair.
"We also offer a non-surgical hair loss solution, a treatment option that has seen other hairdressers send clients to me specifically, along with customers looking for braids, and other afro hairstyles."
Even though in a lot of the salons in the streets of Derry our curls and coils would be turned away still, at iHobbs Hair Academy everyone is welcome, regardless of skin and hair type. Sandra truly caters to everyone.
More stories from black women in northern ireland