This article is in partnership with startup accelerator and studio, Founders Factory, who are committed to supporting black entrepreneurs and their ideas.
---
When you think of a pharmacist, the first thing that comes to mind is probably someone behind the counter who you give your prescription to after a visit to the dentist, doctor or nurse practitioner. I guess that is partly why I've never been satisfied with the title pharmacist because it doesn't really describe my ultimate career ambitions. I don't see myself as just a pharmacist, I've always seen myself as a healthcare entrepreneur.
The view of being a pharmacist is one that is limiting. Beyond prescribing medication, we work in labs making creams and cosmetics, we work in secure institutions including prisons, hospitals, GP's, some pharmacists own wholesale drug companies and more. I've done most of these jobs - the role giving me the most fulfilment was being a prison pharmacist; while working in one of Britain's most famous prisons, I had an urge to make a change when it came to healthcare. I wanted to ensure that black patients could get diagnosed properly when it came to skin conditions. It may sound like a strange professional challenge to solve but black patients are often misdiagnosed when it comes to skin conditions such ringworm, fungal infections and others because medical testing and treatment are often done on white skin.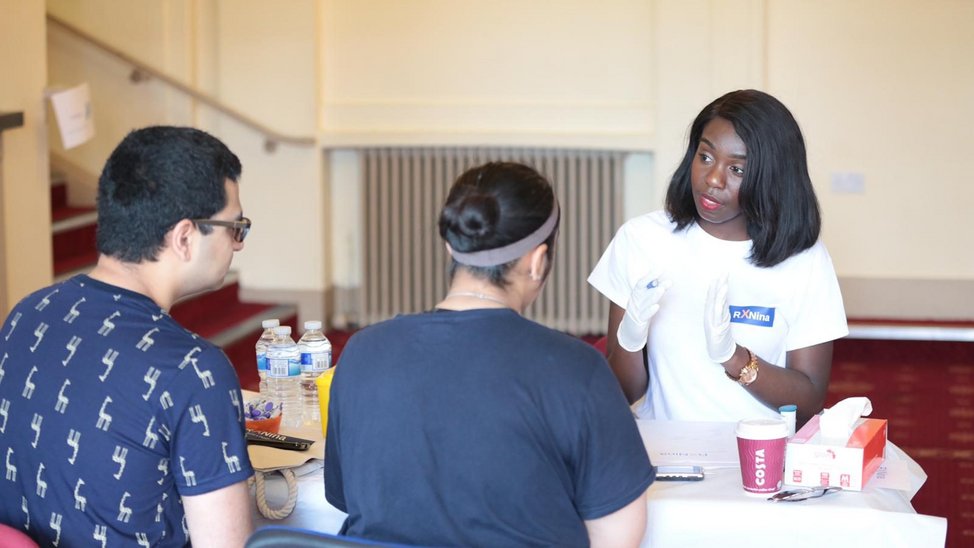 I want to bridge the gap in making luxurious cosmetic creams that are powered by science. Far too often the best products for our skin and hair smell like they have just come from a lab and look like no thought has gone into the branding. Meanwhile, some cosmetic brands we know and love don't do the jobs we really need for our skin. I want to provide healthcare advice that is tailored to an individual's needs - not just medical needs, but provide healthcare consultations outside working hours as it is just not realistic to keep expecting professionals to have medical appointments during working hours.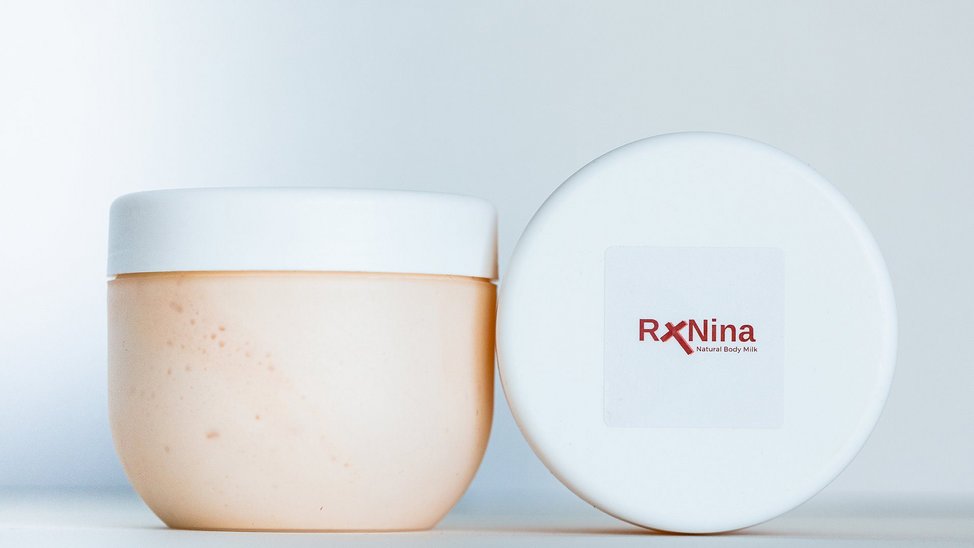 However, to achieve this dream of creating a healthier community, my business needs to take the necessary steps. The most important step is that I need to make the business more digital. Why? I need to make my business more digital to become more efficient, to reach a wider customer base and like most businesses implementing digital processes now it would give RxNina the best chance to survive COVID 19.
So having a Founders Factory workshop with Sebastian and Jacob was the answers to my prayers. I'll admit, at first I was nervous to take the masterclass. While I have the ambition and skill set to lead my business, RxNina from a medical standpoint, the technology side needed to scale the business from being my Instagram side hustle to my main source of income requires a completely different skill set I don't naturally possess. I needed to educate myself with terms and processes that were essentially foreign to me. So often those of us who don't come from business backgrounds can often lack confidence because we don't speak the "business language" needed to have critical conversations to advance our business. However, Sebastian and Jacob made me feel comfortable and at ease by introducing me to terms that were new to me and digital processes that could transform my business.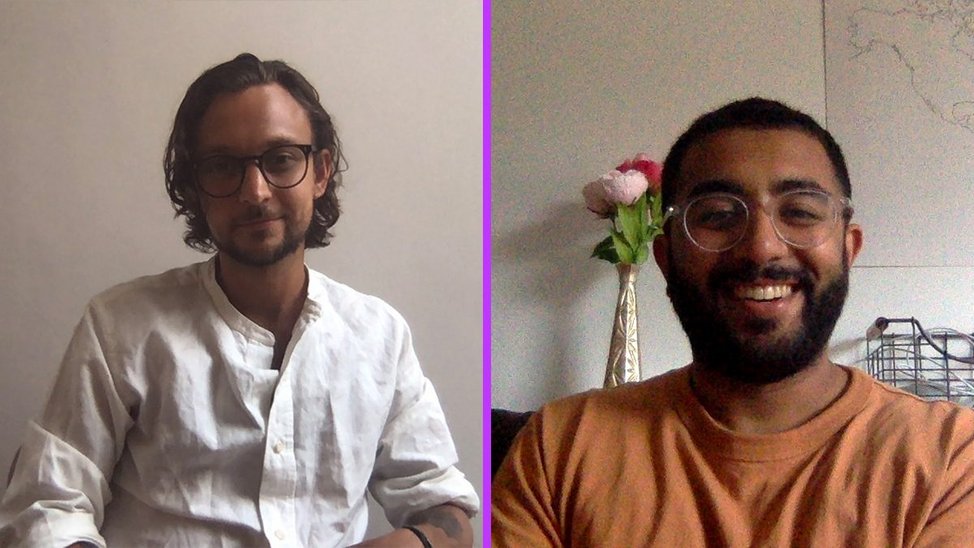 My two hour session gave me a clear pathway of how I could make RxNina not just a good healthcare business, but a leading health tech businesses suited to the needs of today's consumers.
Build a product roadmap. Jacob and Sebastian are both experts in product management, and they walked me through how to create a 'product roadmap' which is crucial for any digital focused business. This template makes it easy for any startup founder to prioritise what is most important now, what you should build next and what can come later later. It includes both traditional roadmap items such as product areas but also introduces strategic initiatives to make it easy to see how this item is going to affect the businesses.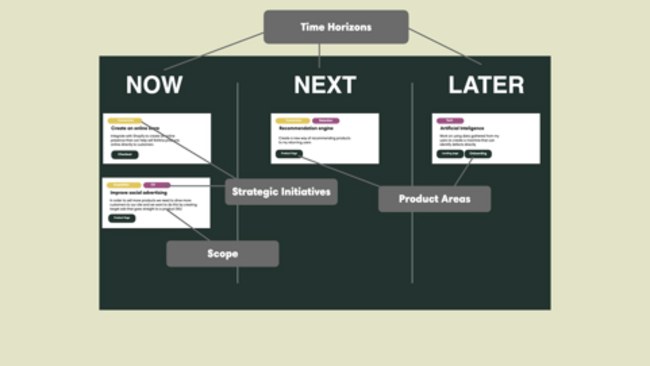 Embrace e-commerce. I've always had dreams of opening my own healthcare store, but with Coronavirus economically damaging the retail industry and with online retail businesses ultimately providing a higher profit due to less store overheads, Sebastian and Jacob highlighted why selling my products exclusively online is the way forward for RxNina. Furthermore. I currently take all my orders via Instagram DMs and emails, Sebastian and Jacob introduced me to the platform Shopify. The platform enables companies, like mine, to be online stores with tools for payments, orders, fulfilment and more. I am in the process of implementing Shopify into the new RxNina website, which will see me say bye bye to trying to keep up with orders via the inefficient way of social media personal messages and emails
They gave me a crash course in how to create the healthcare business for 2020 and beyond.
Investing in paid spend to promote RxNina to a wider community. Seb and Jacob also introduced me to the idea of paid spend when it comes to advertising. RxNina has grown due to word of mouth recommendations. However, to grow faster, I need to make use of social media beyond daily posts. Investing in social media by paying for my posts to be shown to a wider audience beyond my current network will help grow my brand faster. The Founders Factory team suggested I start small by spending £5 on social platforms that include Instagram and Facebook, to see if the posts that I invest money into that act as RxNina adverts bring me new followers and ultimately new customers.
Using Artificial Intelligence to grow my business. The workshop opened my eyes to using technology to start the process of diagnosing skin conditions. All too often, the starting point of diagnosing skin conditions starts with looking at white people, meaning the medical industry neglects how skin conditions differently manifests on black skin. In the future, I hope to use Artificial Intelligence (AI) to explore the possibility of building a catalogue or application that enables the accurate diagnosis of skin conditions on black patients.
For entrepreneurs like me, those that start their careers in specific professions, and realise that starting a business to fill a gap within that profession, Founders Factory was the perfect masterclass at the perfect time. They gave me a crash course in how to create the healthcare business for 2020 and beyond. I was limiting my business by not embracing digital practices, but talking things through with Seb and Jacob has given me the confidence to combine technology and healthcare together.
---
This article is sponsored by startup accelerator and studio, Founders Factory. Founders Factory powers founders to go further, faster. They're a diverse and entrepreneurial team, who partner with the world's best founders and corporates to build, fund and scale ambitious startups worldwide. To find out more visit FoundersFactory.com and join their community here!
Read more from our Founders Factory series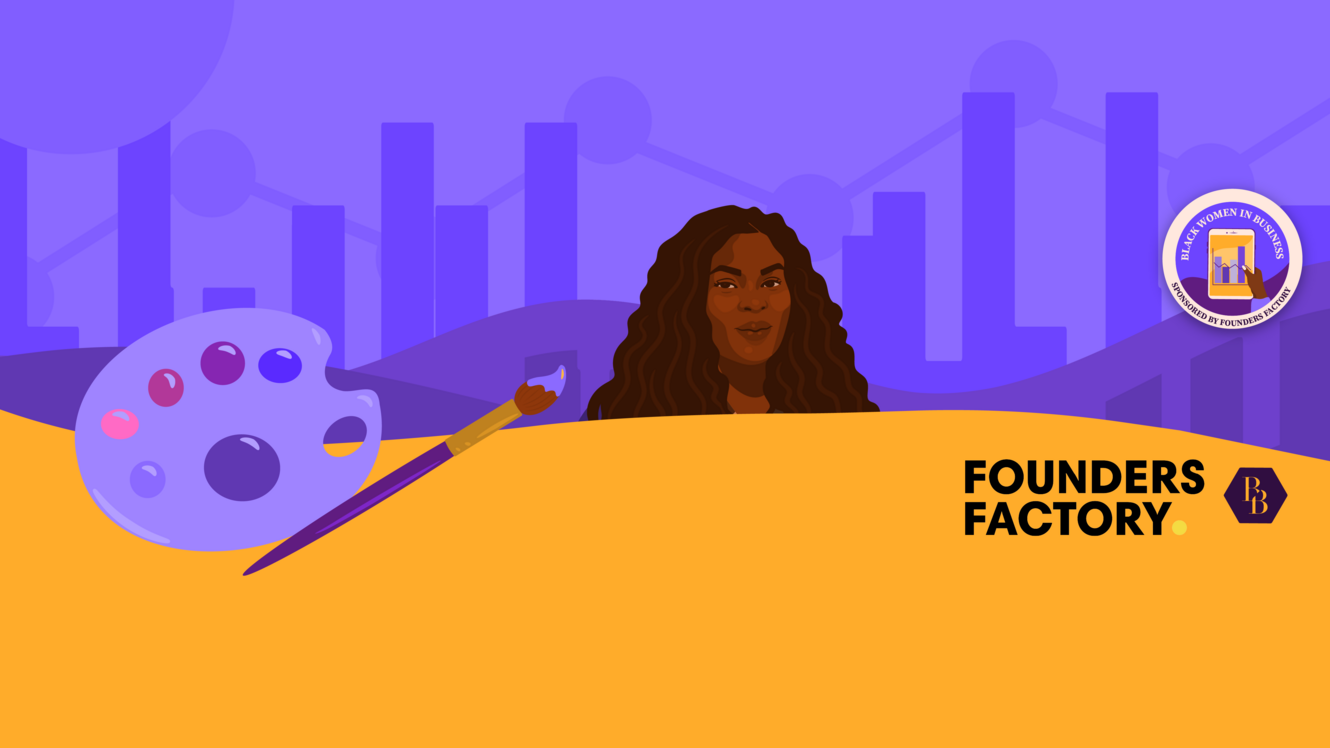 Bolanle Tajudeen
Friday 16 October 2020 7:00 AM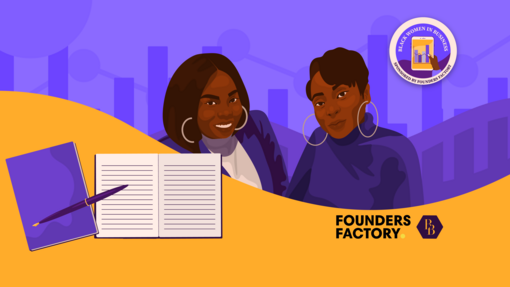 Ola Owojori
Tuesday 15 September 2020 7:00 AM