Have you ever wanted to learn how to surf? Or maybe you love to surf, but can't feed your passion on the bad vibes island that is the UK? If either of those statements sound familiar, this BB Perk is for you.
We are sending 10 Black Ballad members to Wave Women UK: Private Screening & Surf Session on Saturday 9th September in Bristol!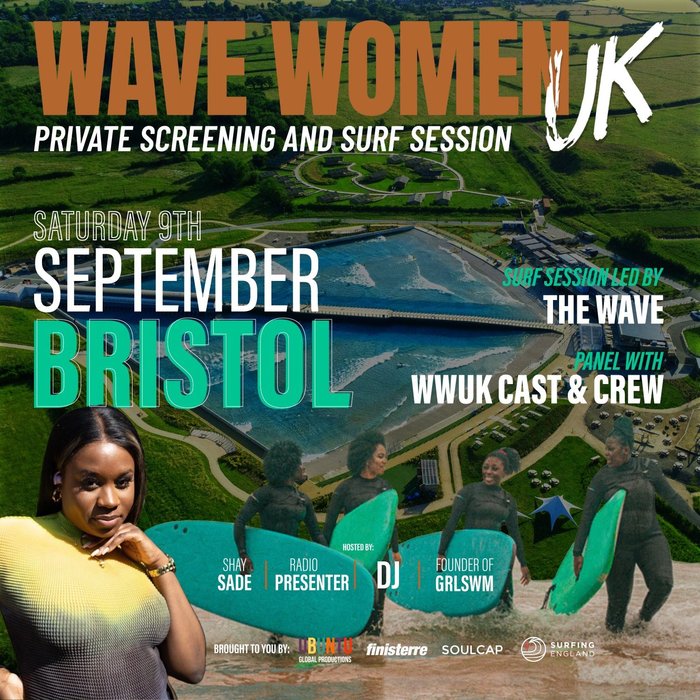 The event is a celebration for the completion of the short film 'Wave Women UK', which wants to introduce the vibrant and exciting world of surfing to the Black British community and diaspora. The aim of the film is to challenge society's perception that the majority of Black people do not have a positive relationship with the ocean, and surfing is a sport that throughout the years, many black people have not yet been exposed to the physical and mental health benefits it has to offer.
On 9th September, you can expect:
🎥 A private film screening of Wave Women UK + panel with cast & crew from the film
🏄🏿‍♀️ A private beginner surf session at The Wave - Bristol's inland surf destination
🎶 Music & vibes with Shay Sade during the surf session
🚎 Attendees from London can join the free coach taking people to and from The Wave Bristol
---
Please note:
🏄🏿‍♀️ Registrations for this BB Perk close on 14th August at 23:59
🏄🏾‍♀️ Signing up does not guarantee you a ticket to this event
🏄🏽‍♀️BB Members that sign up will be chosen at random on 15th August and will be contacted by email
Unfortunately, this BB Perk has ended. Visit Black Ballad Perks for up-to-date information about our current perks.
How Do I Get BB Perks?
Become a Black Ballad member and get exclusive access to products, events and experiences that help black women live their best lives