Hope & Glory

Hope & Glory is the debut novel from Black Ballad's Head of Editorial, Jendella Benson.
Hope & Glory follows Glory Akíndélé and her chaotic but loveable family. Glory returns back to London from her glamourous life in LA when her father unexpectedly dies and wants to support her mum and siblings through their grief, but discovers secrets that tear away the Nigerian respectability politics that her family live by and could potentially rip her family apart.
Jendella has created an intimate portrait of what it is like to grow up Black and British and in particular, what is like to be from a British Nigerian household and manage the expectations and culture of your heritage but exist and navigate in Western society.
Hope & Glory is out now, click below to order your copy!
Featured content
Christine Ochefu
Thursday 14 April 2022 6:00 AM
Siana Bangura
Tuesday 12 April 2022 6:00 AM
Ezimma Chigbo
Thursday 7 April 2022 6:00 AM
"Jendella Benson has created a story that is intricate, beautiful and so very real. I held my breath, gasped out loud and devoured every gorgeous page. Just brilliant."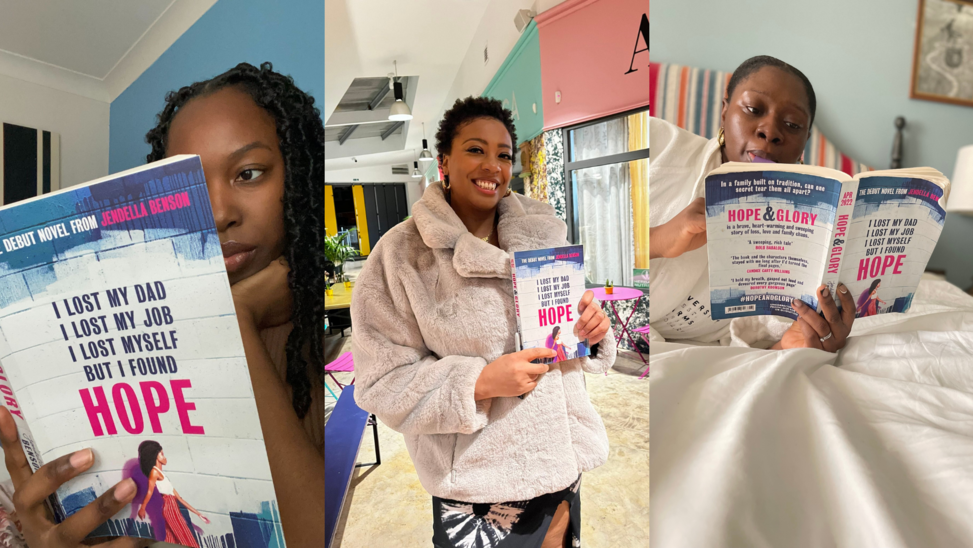 Featured content
Niki Igbaroola
Tuesday 5 April 2022 6:00 AM