This article is in partnership with BBC iPlayer.
---
The trial of the Mangrove 9 – nine black activists arrested at a protest against police harassment in West London – highlighted institutional failings and racism within the police and judicial system, but it also amplified the importance of black safe spaces and what they mean for the preservation of the community. The Mangrove restaurant was the target of repeated and unfounded raids by police officers, who accused the owner, Frank Crichlow, of having drugs, sex workers and criminals on his premises. But the Mangrove was more than just a restaurant, it was a hub for creativity, activism and a safe space.
The internet has rapidly changed how safe spaces are formed and where they are found, which has led to an international exchange of ideas and experiences. Being locked down with my grandmother this time around we've shared stories over dinner of the safe spaces that we had growing up. She speaks fondly of going clubbing at Apollo in her early teens in London during the 70s and I tell her about inclusive groups such as Black Femme Film that give black women and non-binary folk the space to congregate and celebrate a combined love for film and the arts. It is through safe spaces that we have been able to partly shield each other from the harshness of white supremacy and find joy with each other through our mutual interests.
Hackney Caribbean Elders Organisation
When nurse Dolly Mayers found that many Caribbean elders were left lonely and unsupported, she wanted to find a way to help them feel part of a community again. Hackney Caribbean Elders Organisation was started as a coffee morning in 1985 and the small gathering gradually grew in number until she secured funding for a bigger, permanent space for them to meet, and 35 years later the organisation is still going strong.
"This is a safe place for our older people. It is a home away from home. It's a familiar place they're able to come and meet with their peers, talk about current and past events, socialise and play dominoes," Beryl Pusey, the Day Services Manager, tells me.
Elders of the community are the reasons we enjoy so many of our freedoms and have such a rich culture. Most importantly, they're the reason why many of us are here, yet they aren't always treated well. More than caring for elders, the association supports many who found themselves caught up in the web of the hostile environment policy.
"We've secured funding for advocacy work which includes anything from filling in benefits forms, telephone calls, home care issues, social services and immigration issues," Pusey tells me. "We had a few people who did contact us during the Windrush incident. A lot of those older people who came over didn't take advantage of the free scheme to register as British citizens so some of them found themselves needing ID and passports so we had to help them through that process."
Prior to the lockdown, they were operating Monday to Thursday with a specific day dedicated to elders with dementia. They give the elders opportunities to live fruitful and colourful lives where they would otherwise be forgotten.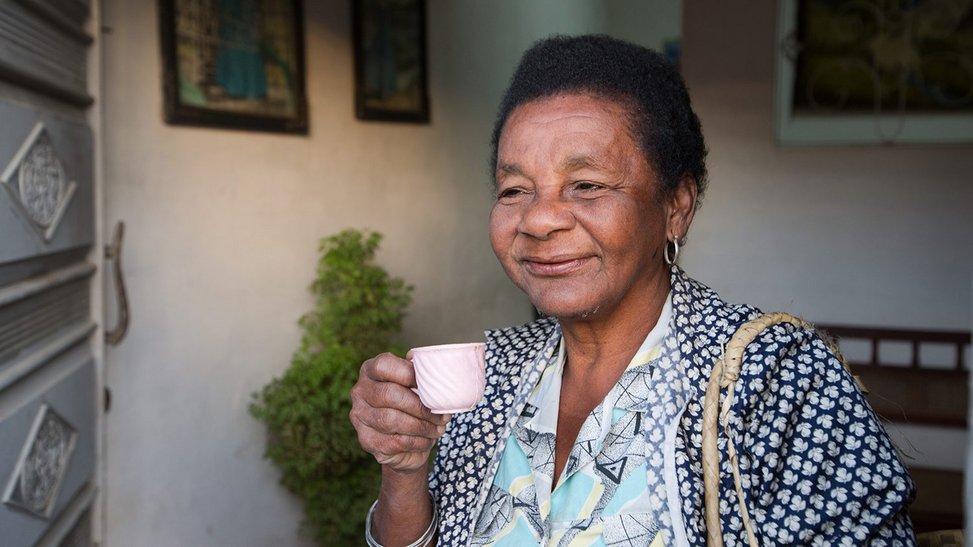 "We've had dancers, people coming in to talk about herbalism and we've got a garden project in process now, so we're starting to grow herbs and things like that," Pusey tells me. "Once a year we go on holiday. For a lot of the elders, they're not able to travel abroad because of health issues so we go to Eastbourne, Bournemouth, Weymouth and book a hotel out for the elders."
The organisation is one of the few ways that the elderly can continue to congregate and engage in their culture. As Covid-19 moves things online and makes it difficult for the elders to meet up, the association is doing what they can to support in a socially distanced way, and are accepting donations to continue their important work.
Black Girls Hike
A 2019 report by the Government, found that black and Asian people were least likely to visit a natural environment. Conversations around access to the outdoors especially during the pandemic have revealed both racism in rural areas and how racism affects who gets to experience outdoor spaces. There are also huge health implications for communities that lack access to the outdoors. With the majority of BAME people living in urban cities, we are more likely to suffer the effects of toxic air pollution.
One person actively working to make the outdoors more accessible and inclusive is Rhiane Fatinikun, founder of Black Girls Hike. She started the group after a train journey through the Peak District where everyone getting off the train to hike was white. Her own experiences of hiking as the only black person in the group were also not enjoyable.
"You just can't be yourself and there are loads of things that you can't reference because they just don't get it. You have to code-switch," she tells me over a Zoom call.
Her hiking group is a safe space for black women to engage with nature as it can often be inaccessible to us.
"The outdoor domain is just such white thing and it's also a very middle-class pastime as well, so I set up this space to connect with people," she says.
They started off doing group hikes around the UK and have since gone on to do gorge walking, climbing, caving and started working with Mountain Training, the awarding body for qualifications in walking, climbing and mountaineering, to get members trained up in navigating and map reading.
"I want to create a Duke of Edinburgh for black people and introduce them to all the different possibilities of the outdoors, I also hope to do more international trips as well," Fatinikun shares.
Black Girls Hike also acts as an intergenerational bonding experience for black women who love the outdoors. "People in their sixties come along, but you don't notice the age difference, everyone is just on an even keel. It's really nice."
Fatinikun's hikes allow black women to share stories, life lessons, fears and hopes for the future during their travels. People use space to set intentions and form new relationships. However, the reception of the group has not been positive.
"Whenever we get featured on a big platform we get trolled," Fatinikun tells me. "People say it's a step back, aggressive, causing division and not inclusive. Whereas I would say that actually, it is inclusive because I'm including us in the narrative. Black people weren't represented in the outdoor domain before and now we are."
Post-Covid, Fatinikuns hopes to put on healing retreats for Black women and has already raised more than half of the £10,000 goal.
Black Girls Knit Club
The past few years have seen Black Brits claim spaces unapologetically, our interests are ever-reaching and although we may be pushed out we always find each other. Sicgmone Kludje and Vea Koranteng started Black Girls Knit Club in January 2019 after struggling to find a safe space in the craft industry that accurately catered for and represented black women.
This realisation came after Nathan Taylor, a podcaster and knitting expert who goes by Sockmatician on social media, started the trending #diversknitty hashtag on Instagram. He wanted to find more crafters from different backgrounds which highlighted the swathes of people of colour in the creative space.
"I was always knitting and realised there was no kind of network or group for black women so I literally just had the idea to collaborate and form a group where we could see, women like ourselves, like black women knitting," Kludje, lecturer and knitwear designer tells me over a Zoom call.
Both Koranteng and Kludje are of Ghanaian heritage and they bring that flare to the club: "We had the idea of creating our own wax print upcycled yarns which obviously comes from our heritage in West Africa. We are in talks with big stocklists as well," they tell me excitedly.
The resurgence of Black Lives Matter this summer has placed a huge amount of eyes on black creatives.
"As black women, as black creators, as black people, everything that has happened recently has put a spotlight on us. We saw our photos go from like 2,000 likes to nearly 10,000 now," they say, and they have also taken the opportunity to share this newfound attention with other black women in the crafting space.
"We're now having different black creative makers take over our Instagram and share their skills," Kludje tells me. "Having a background in education and creativity I know it is important to have that space and visibility. We're trying to cover a lot of different areas on our platform from retail to education to craft skills and empowerment."
---
Small Axe is available to stream now on BBC iPlayer.
More from black ballad on tv & film