Black Ballad has come a long way in the past six years. We revealed who wrote Keisha Da Sket, won some awards along the way, had over 3,000 attendees to events we have organised and of course, commissioned and paid over 200 black women to create the content you deserve. While that is just some of our achievements, many will say that this tiny independent media company has been a success - and in some aspects that is true.

Yet it depends on what your definition of success is. While it has been amazing to see so many black women walk through our doors and be part of discussions in safe spaces, read and listen to the words of black women on the site - there is always room for improvement. So how can Black Ballad improve? By realising that for far too long, black women from London have been the dominant voice of our publication.

Now, as a proud Londoner, I love the black London community and what we bring to the Black British narrative, but to truly be a success and be the best publication for Black British women, we need to be more proactive in platforming the voices of black women who don't live in the capital.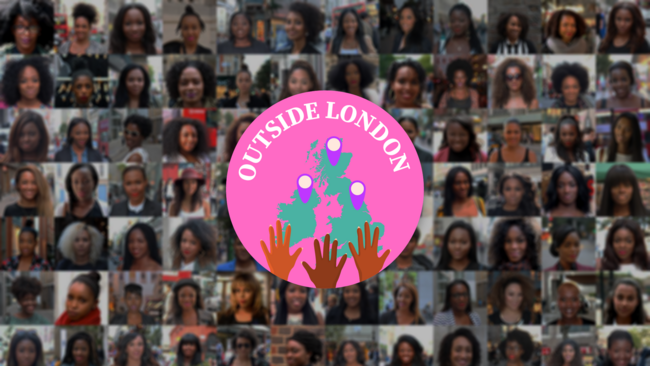 We want to hear from black women in Bristol, Birmingham, Dublin, Glasgow, Merseyside, Newcastle, Norwich, Swansea and in every city in between and beyond. We also need to hear from black women living in London so we get a complete picture of what it means to be Black, British and female in 2020. We want to hear about the issues that take priority in your life and to do that we need you to take our Great Black British Women's Survey.

We don't want to repeat the mistakes of mainstream media and have one overly dominant voice, but claim to represent an entire demographic of people.

We want to hear from black women from every single part of the UK, of all ages, in different communities, in different jobs, of different abilities, of different faiths and sexualities to ensure we get the most in-depth research and produce the most nuanced content about black women in the UK who live outside London.

So please click the button below and take our survey – it will take 18 minutes to complete. Afterwards please share it with the black women in your life, so we can continue to help black women to tell their own stories on their own terms.
Black women's experiences outside london