This article is sponsored by Quercus Books
I saw them on a summer day while sneaker shopping: three girls, probably no older than 16, more colorful than the Onitsuka Tigers lining the walls. It wasn't their DayGlo hair or gleaming piercings or oversize clothes that mesmerized me – this was New York in the early aughts, and I'd been living in the city long enough to not blink twice at the way people decorated themselves. No, it was their solidarity. How they strolled through the shop chatting and laughing, arms linked, heads high. Three punk girls – three Black punk girls – united.
When I was a Black girl around this age, I had never even considered being this loud. In the early 90s in Jacksonville, Florida, I kept my musical predilections compartmentalised. I loved the soul and jazz that my parents played, the Stevie and Marvin and MAZE of our very Black family gatherings and barbecues, and I dug the Native Tongues joints my closest cousin adored (especially A Tribe Called Quest). But, like many teenagers, I got curious about anything that felt even slightly taboo, and my tastes ventured toward what was known in those days as 'college rock'.
Very quietly in my bedroom, so as not to alarm my mother as she tended to worry a lot, I played jangly American bands like R.E.M. and 10,000 Maniacs, but also British faves: Stone Roses, the Cure, the Smiths, Ride. On Friday or Saturday nights, I'd go to an all-ages venue at Jacksonville Beach called Einstein A Go Go, modeled after the clubs on the Madchester scene. With my white high school friends, I'd dance in front of the wall of speakers, letting the loud guitars, thrumming percussion, and beguilingly obtuse lyrics wash over me.
If I enjoyed this music and this scene in which Black women were pretty much invisible, what did that say about who I was?
I loved this music – for whatever reason, I felt it as deep in my soul as the cigarette smoke that seeped into my clothes and hair after a night out at Einstein's. And yet loving it in my Black, female body became increasingly complicated. Dissonant. This was a time when what music you listened to, for better or worse, was more than merely a taste: it signalled a lifestyle, a statement. It could be the thing that defined your friend circle, your fashion choices, even sometimes your political outlook. So, if I enjoyed this music and this scene in which Black women were pretty much invisible, what did that say about who I was? What I felt about myself? Who I wanted to be?
Anxiety set in about how others might perceive me, even blood relatives who, deep down, I knew would love me without condition. I remember Mama and I visiting family in Miami, including some agemate cousins I was excited to know better. One of them found the box of cassette tapes I'd brought along to play on my Walkman for the road trip down, and my stomach twisted as she glanced over the band names on the cases. "You like this music?" she asked me, point-blank. Looking back, I realise her question was perhaps totally innocuous – maybe she was just curious, and wanted to know me better too. But at the time it compounded the sense that I harboured some terrible, shameful secret, and it had just been exposed. I wanted desperately to burrow into myself. "I–I don't know," I stammered and shut down inside, assuming she'd already written me off as weird, a freak, an Oreo.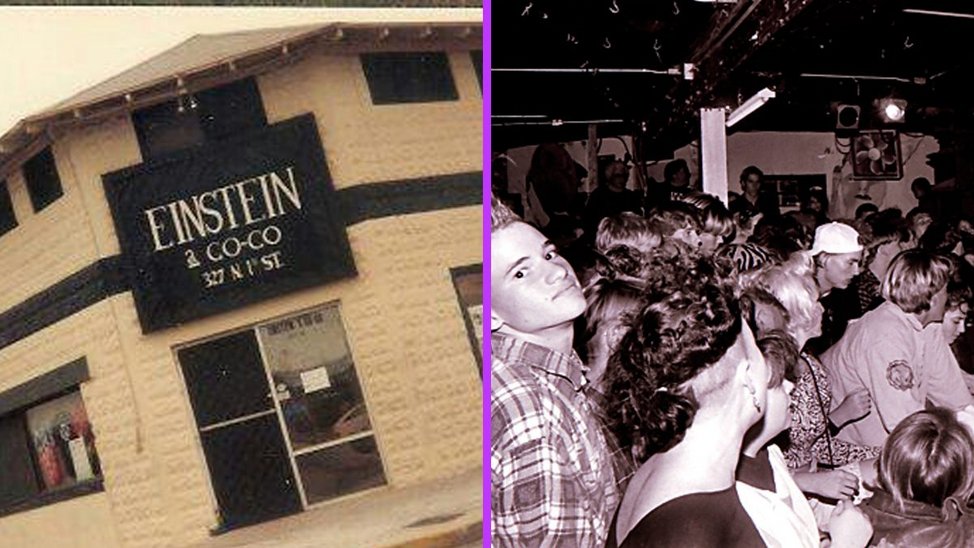 Attending a historically Black university, Florida A&M, disabused me of any confusion I carried about my identity. Turns out I wasn't all that special in my weirdness. My first day on campus, I saw a dude juggling devil sticks (oh, the 90s!) on the front steps of my dormitory. My first love, also a journalism student, was a drummer who'd grown up a Black Hare Krishna and had played in all kinds of bands, including one featuring other FAMU students and alums (I recall them as a more hip-hop Fishbone). And I'd bond with girlfriends over our mutual interests – neo-soul and hip-hop, yes, because it was the golden age, but also rock artists of the era, like Tori Amos, Radiohead, Fiona Apple, Jeff Buckley.
As my revelations got easier and easier, that urge to hide myself away disappeared. Steeped in the dizzying diversity of the young, gifted, and Black, I was free of my insecurities. And undergirding every day was the lesson imparted by our courses in history, literature, and art: we were integral to every aspect of culture, including all forms of popular music. How could it be wrong, then, to like anything my ancestors had invented, influenced, innovated? This question came to replace all the others, and by the time I graduated and went out into the world, the parts of myself that I'd thought were at war with each other had finally come together.
And yet that new pride, that integration of my identity, was mostly internal – not nearly as bold as the united display of those three Black girls I'd see years later in the sneaker shop. Maybe it's just that the times in which we grew up were different, but to me it seemed like those girls had a preternatural wisdom, a beautiful understanding between them. The simple fact they had found each other elated me, and I imagined that they, unlike me in the pre-Internet days, had rarely faced the discomfort of feeling like the "only one". I imagined they'd told each other about Poly Styrene and Betty Davis and Nona Hendryx and all the other Black women rockers whose stories I wouldn't know until I was much, much older. I imagined that, in each other's company, they felt safe to be every bit of who they were.
Not long after that day, in 2003, I heard about a documentary called Afro-Punk that was screening as part of a film festival. Intrigued, I snapped up a ticket, and in the theatre was struck dumb by all the stories playing out on the screen, stories in which I could see myself. There was Maurice "Moe" Mitchell, a hardcore punk rocker who had learned more about himself too during his own HBCU experience (at Howard University); there was rock singer/songwriter Tamar-kali, walking the same Brooklyn streets as me and playing for the kind of rainbow crowds I wanted to wander. And I think that's when I realised that those three girls I'd seen while shopping were perhaps not an anomaly, but a reflection of a movement just starting to galvanise.
One day, I'd lurk in the online message boards that Afro-Punk inspired, bringing together Black indie-rock fans all over the world. One day, I'd be walking in my Brooklyn neighborhood and stumble into the first Afropunk Festival, where little Black kids skated the ramps and watched people who looked like them rocking out on stage. One day, I'd witness that event bloom into something bigger than I ever could have anticipated – a global series of concerts featuring everyone from Grace Jones to Santigold, plus a thriving digital brand. One day, I'd write a whole novel dreaming up an ancestor of this subculture, a Black protopunk heroine I would've loved without shame, and would've loved to pin up on my bedroom wall.
But that would all be one day.
When the film ended, I wiped my eyes and thanked the director, James Spooner, who was there for a talkback. And then I hit up the merch table. I bought a bright red Afro-Punk T-shirt with Tamar-kali's fierce, pierced face screen-printed on the front. I rocked it proudly every chance I could, and wished, in fleeting moments, that I could have another crack at youth.
---
Dawnie's novel, The Final Revival of Opal & Nev, is available now.
Dawnie will be leading Black Ballad's first creative writing workshop. Tickets and more information available here.
Header image by Toa Heftiba
More stories about black women and music