This article is in partnership with startup accelerator and studio, Founders Factory, who are committed to supporting black entrepreneurs and their ideas.
---
In the workplace, Black British women constantly face racial microaggressions ranging from subtle comments from colleagues about our hair texture to outright discrimination of not progressing up the career ladder as quickly as our white counterparts. To add to this, there are times where even in multicultural London you can be the only Black person in your department or even worse the whole company. At a Harvard diversity conference, researchers discussed the effects microaggressions can have on individuals' mental health describing it as a "thousand little cuts." The pain I have felt being an employee and being degraded or having my ideas disregarded because of the colour of my skin motivated me to begin my own 'platform' and I am not alone, microaggressions in the workplace have been listed as one of the factors of the meteoric rise of Black women becoming entrepreneurs.
I work in the arts, museum and cultural sector and over the last five years, I have been committed to diversifying the art world by building Black Blossoms, a platform which highlights Black women and non-binary visual artists. It has been a great experience full of highs & lows, learning and taking risks. My hard work has been featured here in Black Ballad, Vogue and even in China Daily. However, the lack of financial growth I have made for myself and Black Blossoms has been minimal. I believed that to be because I never felt confident to see my work as a business opting instead to use words like platform, which was subconsciously undervaluing what I was doing.
I decided to make a change last year by attending business workshops which have helped me make strides in my business plan; however, when I have been asked by mentors about financial forecasting I would retreat and change the topic, very quickly. Talking about money and turning my passion into a viable business has always been difficult for me, but it is an obstacle that the global pandemic forced me to overcome.
The main arc of my previous plan was to open an art gallery that would exhibit Black women artists and non-binary internationally by taking part in commercial art fairs. But in the words of Cardi B "that bitch, coronavirus is on tour" and several countries have decided to close their borders to decrease the spread of the disease, this, of course, is in the worlds best interest but I must admit I felt such a huge sense of loss as I had been working on a business plan that required international travel and networking. However, to survive during any social or economic threat I knew I had to embrace the changes in the art business world and possibly think about expanding my ideas to create a stream of income that would help me survive right now and will help fund my gallery when it becomes safe to do so.
After attending a 1000s of zoom's I had a lightbulb moment and thought I could deliver a short art history class focusing on black women historical and contemporary art practices online, I already had the material as I had lectured at Tate, University of the Arts London and Sothebys. The overheads were low and I priced the tickets fairly so it would be accessible to a wide audience. Whilst teaching the course online, I received student emails discussing how eurocentric their art degrees had been and what I was providing was really helping them in their creative practice. I realized there was a gap in the market for courses that focused on deconalising and democratising the artworld, Black Blossoms School of Art and Culture was birthed. At the same time, Black Ballad had announced their partnership with Founders Factory offering the opportunity to receive a masterclass in a variety of different business areas. I applied requesting to receive advice around pitching and fundraising as I know if I want to grow in the e-learning sector I will eventually need to receive investment.
I recently attended my Founders Factory workshop, where I was greeted with a warm welcome from Kelvin Au, Head of Venture at Founders Factory. Kelvin instantly made me feel comfortable by describing his own founder's journey with me which took away my anxiety in delivering my first ever business pitch on my new business move.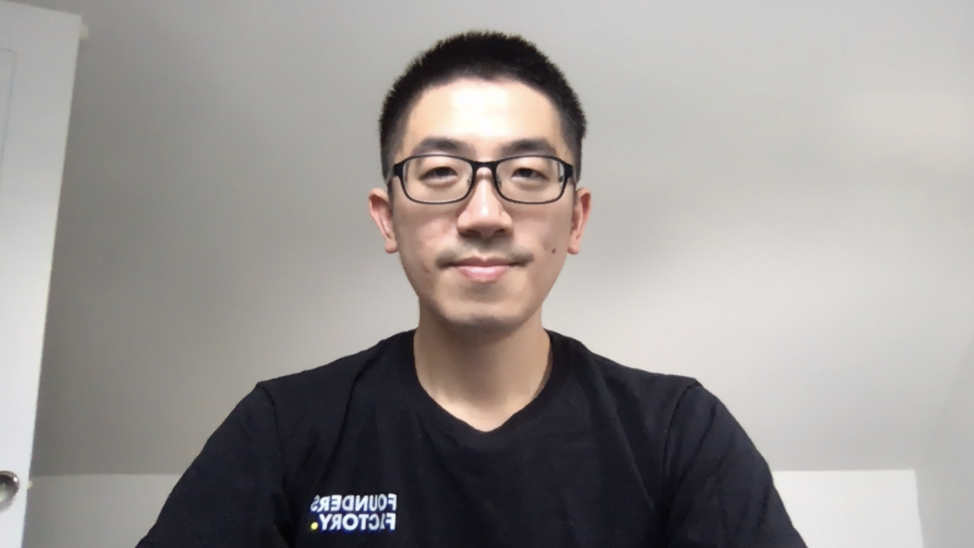 The first thing I learned in our two hour session is what should and shouldn't be included in an investment deck, as it was my first ever attempt at creating one, I was really excited to have direct one to one feedback.
We delved into making a narrative throughout the investment deck in order to attract potential investors. I learnt how important it is to clearly lay out the problem your business is trying to solve, the market size, what you have achieved so far, why you and your team and/or leader to solve this problem and what you want from investors (financial support, of course).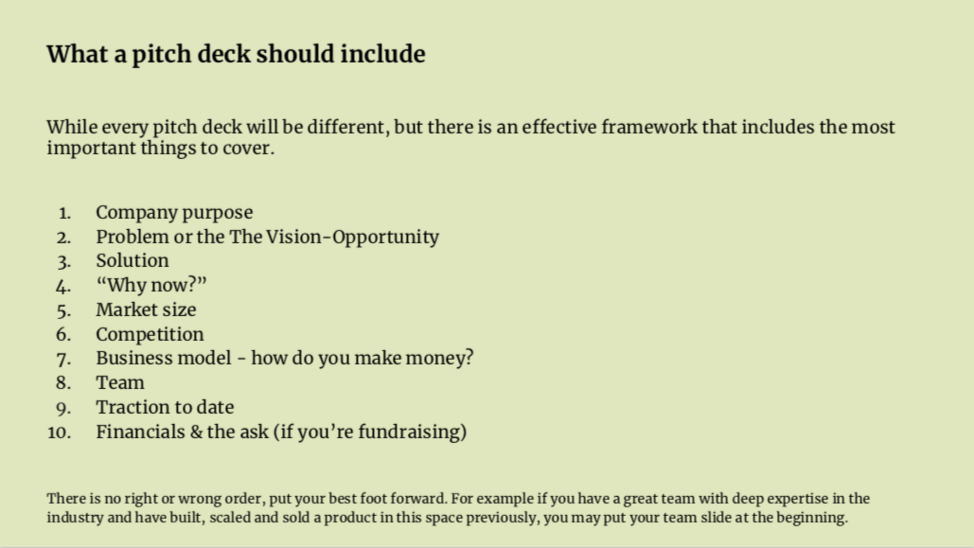 Kelvin also looked at my previous pitch and gave me essential advice about my business plan, in particular my business market section I had excitedly referenced a Forbes article that stated the e-learning industry would be worth £325 billion by 2025. Although Kelvin was enthusiastic about my business plan he also gave me a breakdown of what I should have actually included in my business market section. The £325 billion figure was actually the Total Addressable Market (also known as TAM and is the total that customers are spending on a particular product or service). What I also would needed to include in a successful plan is the Serviceable Available Market (SAM which is amount of revenue you can make from the specific target group within the TAM your product is targeting). The most crucial figure would be the Serviceable Obtainable Market (known SON is how much realistically my business can make from the SAM figure).
In the world of business, these acronyms might be every day throw around words but coming from a creative background where the business plan is usually the last thing to be executed, gaining a deeper understanding of how to make my business plan solid has been a real boost to my confidence.
The partnership between Black Ballad and the Founders Factory to support more Black women entrepreneurs is one that is deeply meaningful for our community.
The conversation naturally moved along to different types of investors. There are angel investors, who are often individuals who invest in your company because they believe in you, your business and the difference your business could make to the world. We also discussed VC funding in great length. VCs are funds who take money from different people and make an investment expecting a quicker and higher return compared to Angel investors. The numbers Kelvin was talking about when we discussed VC returns were scary and made me regress a little bit as I am more concerned about the social impact of my work, but i'm relearning that sometimes to maximise social impact having a healthy cash flow will make the work produced better for the publics I am trying to reach.
Having the opportunity to get feedback from Kelvin with his wealth of experience of working with startups, leading acquisitions and VC fundraising was extremely valuable and gave me insight into the hidden and confusing world of business fundraising. I say this world is hidden because Black-owned businesses can face institutionalised discrimination when trying to secure funding from Venture Capitalists or Angel Investors. A huge part of a community's learning is through talking to their peers, and Black women are a community solidified in sisterhood forever sharing knowledge and resources with each other, but the lack of black women getting a "YES" to funding means their is a void in our in our discussions around about what makes a successful pitch. This leaves Black founders trying to piece together investment strategies from doing a google search which sometimes doesn't offer a black intersectional lens on marketing approaches as well as other business areas.
The partnership between Black Ballad and Founders Factory to support more Black women entrepreneurs is one that is deeply meaningful for our community. The more Black women that have access to the information provided by the Founders Factory and the more Founders Factory is promoting black-owned businesses will I hope, l have a positive effect on how funds are dispersed to businesses.
---
This article is sponsored by startup accelerator and studio, Founders Factory. Founders Factory powers founders to go further, faster. They're a diverse and entrepreneurial team, who partner with the world's best founders and corporates to build, fund and scale ambitious startups worldwide. To find out more visit FoundersFactory.com and join their community here!
Read More From Our Founders Factory Series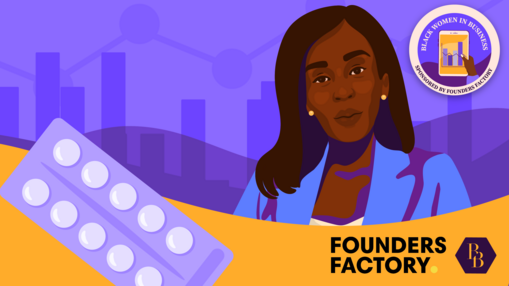 Nina Bobie
Friday 2 October 2020 7:00 AM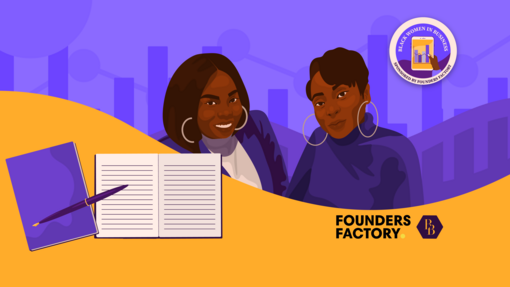 Ola Owojori
Tuesday 15 September 2020 7:00 AM