Would you like to attend to the UK's only luxury beauty event dedicated to Women of Colour? If yes, than you are in luck, because we have a pair of tickets to giveaway to one lucky BB Member!
The Beauty Beat had their inaugural event last year and this December, they are back with a weekend that will create an inspiring space for Women of Colour to feel seen, centred and celebrated.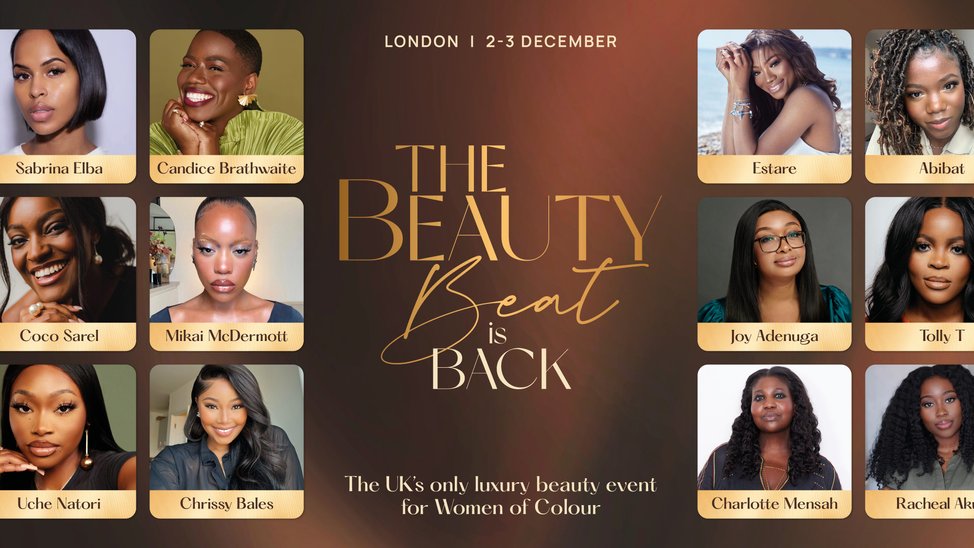 The weekend features expert panel talks, makeup masterclasses, complimentary manicures, beauty shopping (with major discounts) and a goody bag worth over £400! And with tickets almost sold out for this year's event, this BB Member Perk is one of the few ways you can get into this years Beauty Beat.
For this BB Members Perk, we are looking for 1 BB Member who:
💄 Will be available to go to The Beauty Beat on 2nd or 3rd December
💋 Will be bringing a plus one with you
👸🏾 Are of course, a Black Ballad member
Please note:
💪🏾 This a BB Members Perk, so only those with an active BB Membership are eligible to sign up.
💪🏿 Applications for this BB Members Perk will close on Tuesday 21st November at 23:59
💪🏽 Please note that being a Black Ballad Member does not guarantee you free tickets. Winners will be chosen at via a random number generator on Wednesday 22nd November.
Unfortunately, this BB Perk has ended. Visit Black Ballad Perks for up-to-date information about our current perks.
What You Need To Do Next
Become a Black Ballad Member and get exclusive access to free products, events, experiences and more that help black women live their best lives
If you are already a BB member, log in to your account, so you can see the correct information, then return back to this page.
If logging in didn't work, email us at [email protected].