Hindsight is truly a beautiful thing. 
When I gave birth to my daughter, I did the very things I said I wasn't going to do in my last maternity newsletter. I worked and hardly rested at all. I checked my emails every day, I took on new projects for Black Ballad, I attempted to raise investment and I used my maternity leave to create a whole ass documentary for the country's biggest media company. I truly did treasure the time I had with my daughter, but when she was sleeping, I worked with her sleeping in her cot, or on my lap.
Beyond working, I pushed myself to the limit in terms of not just trying to be the CEO that I thought Black Ballad needed, but in terms of the wife and mother I thought I needed to be at home. I didn't want to rest, I wanted to try and be on my feet as soon as possible and when everyone would ask what I needed as a new parent, I would either ignore the question or respond: "nothing, we are doing fine." I fed into the social media image of showing I could balance work and motherhood. When I felt I should have been embracing maternity, I was having vanity conversations over social media when people liked pictures or responded to Instagram stories that showed the back of my daughter's head, and avoiding meaningful conversations with supportive loved ones.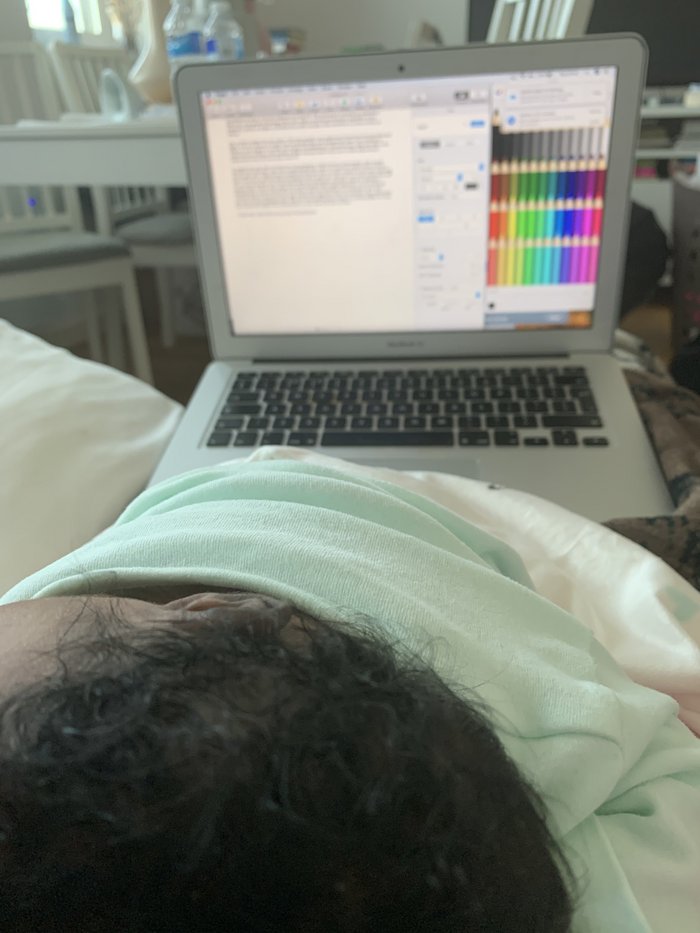 I should have better used people around me to support me on the new and wondrous journey that is parenthood, but the truth is I couldn't. My daughter was born at the beginning of the very first lockdown, so no one but myself or my husband held her for the first three months of her life.
So with the birth of my son a few weeks ago, I said I would do things differently. I had a one on one nine month conversation with myself where I confronted my ego, my Superwoman complex and questioned the best way I could use the people around me, my village to support me and my young family on my second merry-go-round of motherhood. I spent nine months not just talking to myself, but to my husband about why practical help from friends and family was going to always be better in the long run rather than saying I'm ok when people asked, reached out or liked a post I put on social media.
This unravelling of my Superwoman complex and embracing my village to help me really came when my mother announced that she was retiring this year to look after my daughter. She had been looking after her previously in the week, but retirement meant my daughter would be with her for longer in the daytime, meaning that not only could I get work done, but on days when life had taken its toll, I had more time to let my body and mind rest.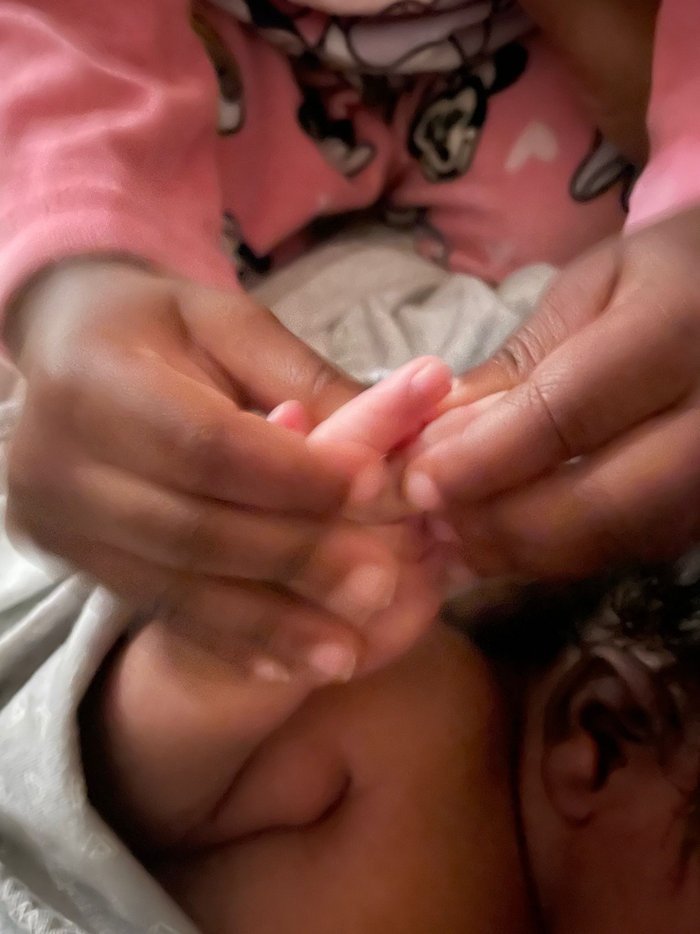 I've said yes to my in laws when they've offered to take my daughter for a weekend so I didn't have to wake up at 6am every Saturday and Sunday. I've taken my siblings up on their offers to come over and help out. They have done things from taking my daughter for a walk to loading the dishwasher and making me a cup of tea, so it's just one less thing for me to do. I've embraced friends coming round and having FaceTime calls to have catch ups, which is great because as much as I love talking to my newborn and toddler, adult conversation is very much needed in between the feeds and nappy changes.
I can feel the difference from doing parenthood alone with my husband the first time round to embracing the love we have from our village this time round. Having friends and family around so they can support us allows both my husband and I to be at our best mentally for the children. I've learnt that parenthood shouldn't be an isolating journey that you do by yourself or with just your partner, but one where you accept practical help and say yes to family and friends who can support you in the ways you need, from holding the baby while you get a cheeky 30 minute nap, to keeping you company on daytime walks, to picking up that item that you (please read I) forgot to order on the Tesco shop every week.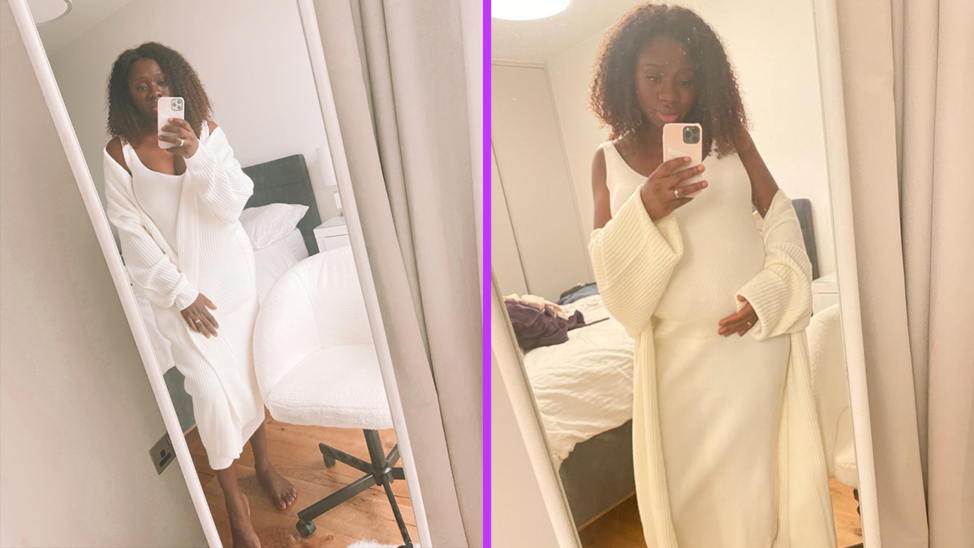 I guess that is why the #LoveBeatsLikes campaign by Maltesers in partnership with Comic Relief* is so personal to me (as it encourages the friends and family of new mums to step up and show support). I know what it's like not to have the help of my family and friends when you become a mum. To watch the world go by and feel like you can't ask for support because you feel like people won't have the time or that friends who don't have children may not understand the help that you need. Asking and receiving practical help while navigating parenthood is what every new mum deserves.
I'll hold my hands up, with my daughter I said I was ok and mainly communicated with people on social media, which didn't help with the lonely or mentally challenging moments that are the reality of motherhood. So with my son, I'm going to do things differently - but before I go on about how things will be different this time, it is important for me to acknowledge my privilege before I end this newsletter. I know that having a large network of family and friends isn't everyone's reality. I would never take it for granted that my mum living a 10 minute drive away allows her to become the backbone to my family. The truth is, accepting help as a new mum isn't just about saying yes or no, it's about the accessibility we have to people who are willing and able to show up for us and our babies. So as someone who has that privilege, I'm going to embrace help that is offered by those I love and trust the most and I'm going to bask in the unconditional love and chaos that two under two brings before I return to being Black Ballad's CEO again next Spring.
---
* Maltesers has chosen to support mums' mental health this year by working with and raising money for Comic Relief. To find out more about this and maternal mental health visit comicrelief.com/maltesers