In the midst of starting this project, I read the article 'London Is My Home And That's Why I Can't Leave It' by Nzinga Cotton. Upon reading the lines "... They've never had to question whether their presence is welcomed … A privilege that is rarely acknowledged", I became inspired in the direction that I decided to take with the commissions. For me, London has two appealing factors. The professional opportunities and more importantly, the diversity. I am far too anxious an individual to be able to keep up with the fast-paced lifestyle. For me, personally, the least appealing factor of life in the South West is the lack of diversity. Growing up in London, my (white) dad was able to provide me with countless opportunities to connect with my Jamaican heritage (reggae nights, Jamaican cooking classes, he even took me to Dominica!). Suffice to say when we moved to the South West (starting with Cornwall), everything changed. My fifteen years in the region have been filled with highs and lows.
As black people, we deserve the opportunity to be able to thrive in environments outside of the Capital. The catch is that, unless more of us feel able to live in other areas - it makes the mission of creating black spaces all the more challenging. I don't have the answers. But the work that Black Ballad is doing with this project (and in general) is a great contribution to the task. I hope that the stories from the South West have helped readers from the region to feel seen. I also hope that it has given some insight to those who are potentially considering moving to the area. The region has come a long way in three generations. My Moomie (maternal grandma) was led to Bristol through the Windrush Scandal. The progress has not been linear, but it is there, we can see it. People such as Dr Mena Fombo are running black creative spaces in the city. These stories have shown that it is not easy, but that it is possible to not only connect with our heritage, but to also find black joy within the South West.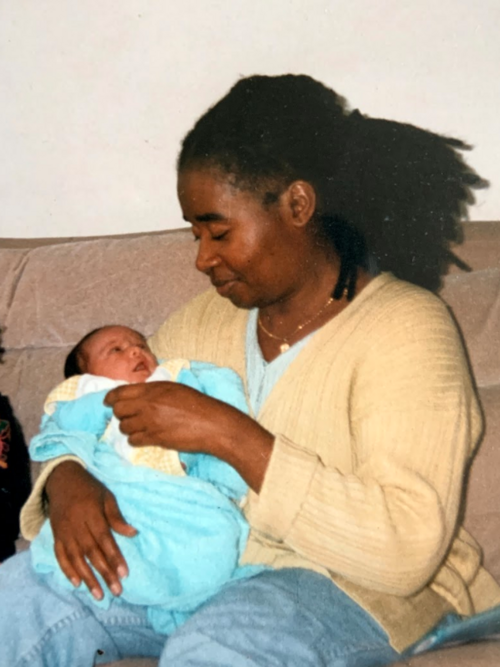 Going into this project, I knew I wanted to find voices from all over the region. That said, I assumed it would be difficult to find black Cornish writers. As connected as I feel with the South West, now, happily living in Bath - I do not feel that way towards my 10 years in the whitest county in the country. To my surprise, I found not one, but two contributors from the area. Not only that, but one of the pieces was an investigation which shared the stories of three other black Cornish women. If Black Ballad had existed when I lived there, if I had read these regional stories, I would have felt seen. I would have felt that I could be black, creative, passionate and vocal. All things that I didn't feel within myself until I moved to Bath aged 19.
Instead, growing up in Cornwall, the only times I felt connected to my whole self was when I left. To visit family in London, but also, when my Dad took me to WOMAD (World of Music and Dance) Festival. I listened to music and ate food from all over the world. I returned the next year and found a stall (Jallow Trading) run by an interracial couple, Alpha and Leslie, selling African clothing. I brought some shorts and a skirt and went back the next day to check out their jewellery. They were playing Bob Marley and The Wailers and I made a passing comment about how Peter Tosh was my third cousin. Alpha gave me a pair of rasta earrings for free and we listened to my ancestor's music. When I came back wearing the shorts I had purchased they loved how I had styled the look and they asked if they could take some photos of me for their advertisements. At that moment I felt black and beautiful for the first time in a long time. So much so, that when I returned to Cornwall and received judgemental looks and comments for my new digs, I hardly cared at all. I started wearing my afro out all the time. I never straightened my hair again.
I've really come into myself in my twenties. I've returned to WOMAD almost every year since. I performed poetry for the first time at the festival's poetry shack. One of my tutors chose me to perform at the Bristol Harbour Festival. I performed a poem called BGM and after whilst I was picking up some dumplings, a black woman came up to me and spoke to me about my work and how it moved her. I've written for Gal-Dem and Black Ballad. I "came out". I attended my first march at Bristol Pride. I attended events at my uni's African and Caribbean society. As well as finding myself in the South West, I have also found myself online. As I've become part of virtual communities I have made friends with black individuals from all over the world.
I cannot articulate in this letter the power that working within a black creative space for the first time has given me. Thank you Jeni, Tobi, Bola, Ness and all the other regional editors and contributors. Your support and stories have all moved me so much. I feel more optimistic about the future of black lives and spaces. And as Dr Mena Fombo said to me, "when we come together, something magical happens".