This event is now SOLD OUT
---
Whether you're writing a novel, a short story, or workshopping characters for your play, we know that people are the soul of story-telling. But have you ever wondered how to make the characters you create in your mind leap off of the page?
Join Black Ballad's Head of Editorial Jendella Benson and the critically-acclaimed author and journalist Dawnie Walton in an interactive, fun and creative workshop around character-building in fiction writing.
What you'll need for this workshop: something to write with and lots of good vibes.
Your workshop ticket also includes a copy of The Final Revival of Opal & Nev and limited edition tote bag. Tickets for this event are now live and can be bought here.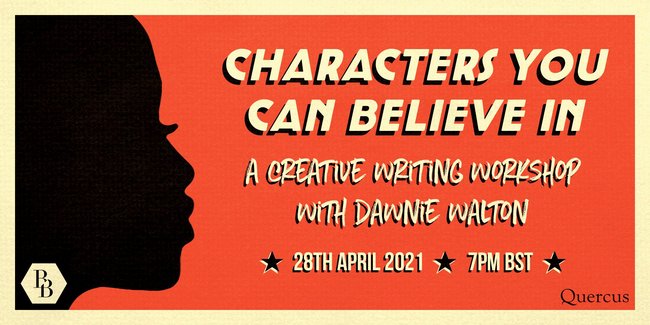 Black Ballad members can access their discounted tickets via the link in the email you received about the event. If you're a paying member and have not received an email about this, or if you are a new member and want to get your discounted ticket, please let us know via email - info@blackballad.co.uk
Prices:
Premium members: £20
Standard members: £22.50
Non-members: £25
About Dawnie
Dawnie Walton is a writer, editor, and author of the novel The Final Revival of Opal & Nev. She earned her MFA from the Iowa Writers' Workshop (2018) and holds a journalism degree from Florida A&M University (1997). Formerly an editor at Essence and Entertainment Weekly, she has received fellowships in fiction writing from MacDowell and the Tin House Summer Workshop. Born and raised in Jacksonville, Florida, she lives in Brooklyn, New York, with her husband.
Praise for The Final Revival of Opal & Nev
"Dawnie Walton's 'Opal And Nev' Are So Compelling You Might Forget They're Not Real." – NPR
"Dawnie Walton's The Final Revival Of Opal & Nev is one of the most immersive novels I've ever read. This is largely because of Walton's skill at letting so many people talk in so many different ways. Voices are marshalled from across America, and then across the Atlantic, and blended seamlessly into a tale about black culture, black women, American capitalism. This is a thrilling work of polyphony -- a first novel, that reads like the work of an old hand." – Ta-Nehisi Coates
---
If you were already thinking about becoming a Black Ballad member, now is a perfect time to join! Buy your event ticket along with three months' Black Ballad membership at 50% off.

- General Admission + Book & Tote Bag + 3 months BB membership (worth £15) : £32.50
- General Admission + Book & Tote Bag + 3 months BB premium membership (worth £21): £35.50