Do you want ideas on making your income go further? Are your personal finances due an MOT? Are you a parent looking to make arrangements for your kids? If you're looking for ways to get more from your money, this event is for you.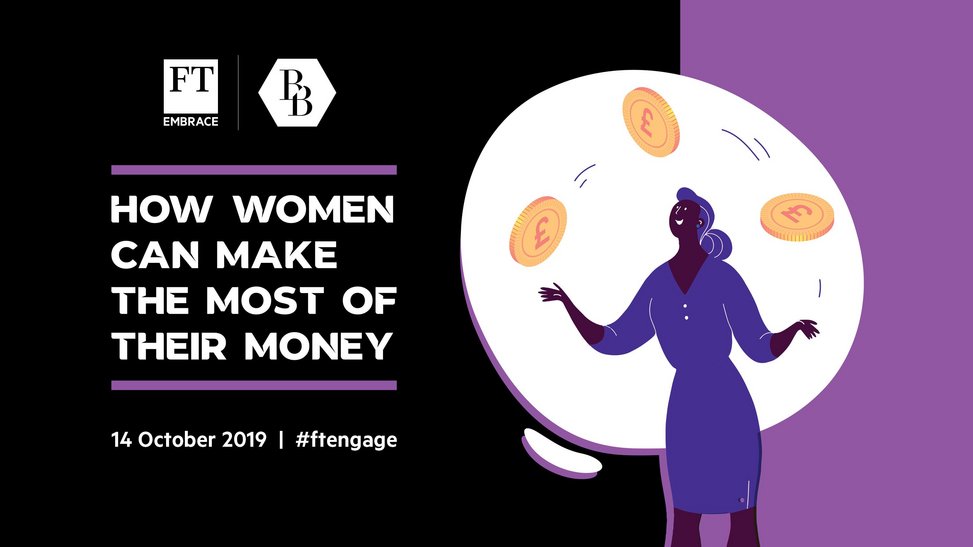 On Monday 14th October, join us & Financial Times's Emma Agyemang, personal finance reporter, as we host a discussion with a team of expert black women:
Bola Sol: a mathematics and finance graduate who is passionate about women coming together to discuss money matters. She created the platform Refined Currency in 2015 and its sister company Rich Girl Chronicles
Merisha Stevenson: an award-winning entrepreneur, strategist, speaker, broadcaster and BBC producer. She has nearly 20 years' experience in running her own business and developing business growth strategies for other companies
Melanie Eusebe: an award-winning entrepreneur and business strategist. She works with aspiring leaders to identify priorities and initiatives for revenue-generation and sustainable growth
---
Tickets for this event are available to all at £25, but BB Standard members are paying £22 & Premium members just £19. So, you have two choices:
You can get discounted tickets to this and future BB events by becoming a member (use code FTLIVE for 25% off any membership for 12 months) & then email us for the discount code.
Or, you can get a general admission ticket for £25
Looking forward to seeing you on the 14th October at Financial Times HQ!