With the end of the year approaching, there is no better time to be surrounded by other black women and celebrate what makes us beautiful.
That is why we have teamed up with the make-up brand NARS for a night to celebrate black women, black skin and Black Ballad.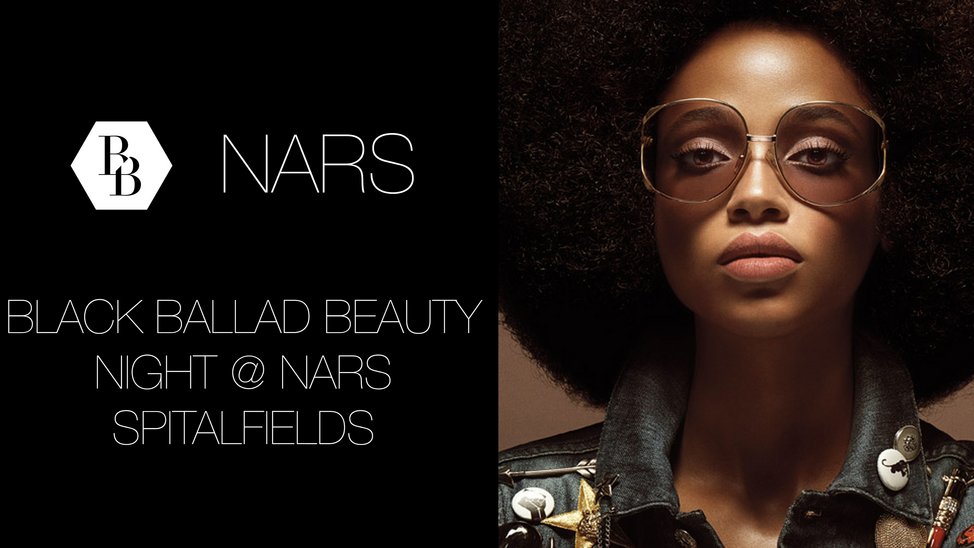 On December 12th at 6:30 pm, we will be holding an interactive and immersive NARS experience at their ​newest Boutique in Europe, the Spitafields store. Think mini make-up stations to ​explore classic NARS techniques, ​enjoy an exclusive 10% off products on the evening, champagne, ​sweet nibbles and more.
Also, the first 10 customers to sign up will ​receive a complimentary 30 minute make up session to be prebooked on a date of choice.
---
Tickets for this event are now sold out. In the event that some tickets are refunded, they will be made available to Black Ballad members via this page. You can sign up for Black Ballad membership here and use code NARS2019 at checkout for 40% off any membership for 12 months.