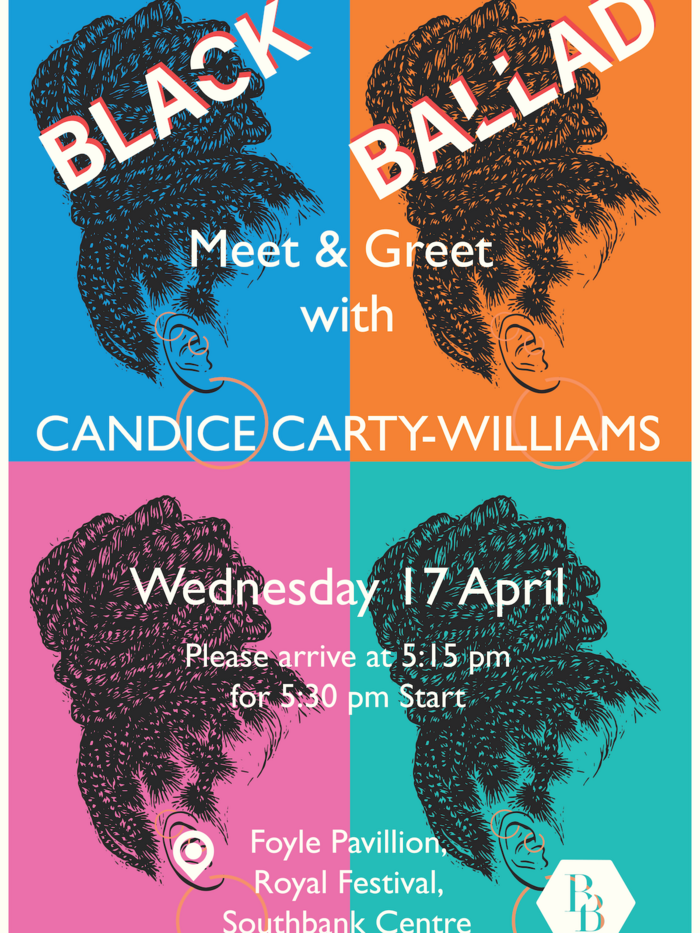 On 17th April, BB members have the chance to join Candice Carty Williams & Black Ballad Founder & Editor Tobi Oredein for a meet and greet about Candice's new book QUEENIE in an exclusive, free event at Southbank Centre.
Tickets for the exclusive meet and greet will be made available via email first to Black Ballad Premium members at 9pm on 3rd April, then to Black Ballad Standard members at 9pm on 4th April, if there are any left.
---
Standard Members that want priority access to tickets can upgrade their membership - email support@blackballad.co.uk for more information.
Non-members can be eligible for tickets by purchasing a Black Ballad membership.
All upgrades & memberships must be done by 5pm on Wednesday 3rd April in order to get tickets for BB's Meet & Greet with Candice Carty-Williams.