Black Ballad's first Book Festival is going to be engaging mix of workshops, panel discussions and one-on-one conversations with authors and publishing professionals.
#BBBOOKFEST21 is a three day, 12 event digital experience you can enjoy from the comfort of your home, where you'll get up close and personal with your favourite authors, and hopefully discover some new ones along the way!
Whether you're an emerging author, considering a career in publishing or just a fan of books and black women, we've got you covered with practical workshops, inspiring conversations and panel discussions that get into the nuts and bolts of writing and publishing.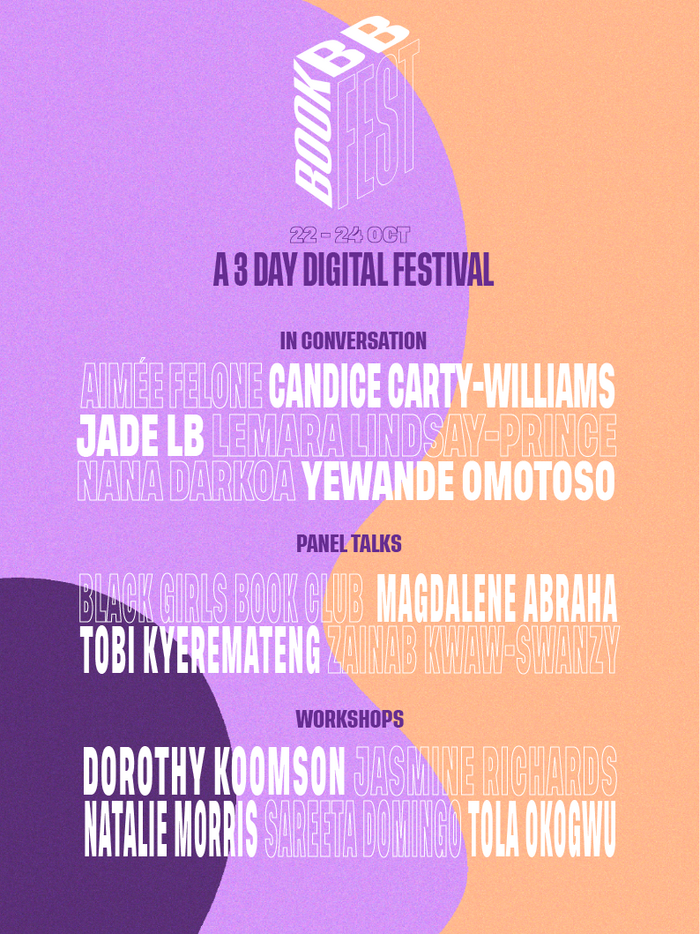 Before you grab your tickets, here are three things you need to know about #BBBOOKFEST21

1. Three types of events

We have three different types of events going on at #BBBOOKFEST21:

- In Conversations - A deep dive interview with a black woman author
- Panel Talks - A collection of black women exploring the realities of the publishing & literary world for black women
- Workshops - Expert sessions run by black women authors helping you to write your next book

2. Event Passes vs All-Access

We've designed #BBBOOKFEST21 so you can attend as many sessions as you'd like. For those that only want to attend one or two sessions, you can buy individual passes for the events you want. But if you want to be immersed in black women & literature all weekend, you can grab the All Access Festival Pass and have unlimited access to all programming over the weekend.

- In Conversations & Panel Talks - £12
- Workshops - £20
- All Access Festival Pass - £60

3. Discounted All Access Pass for Black Ballad Members

Of course, if you're a paying Black Ballad member, you have a slightly different price list. For #BBBOOKFEST21, BB members can get the All Access Festival Pass at a discounted rate:

- General Admission - £60
- BB Standard Members - £50
- BB Premium Members - £40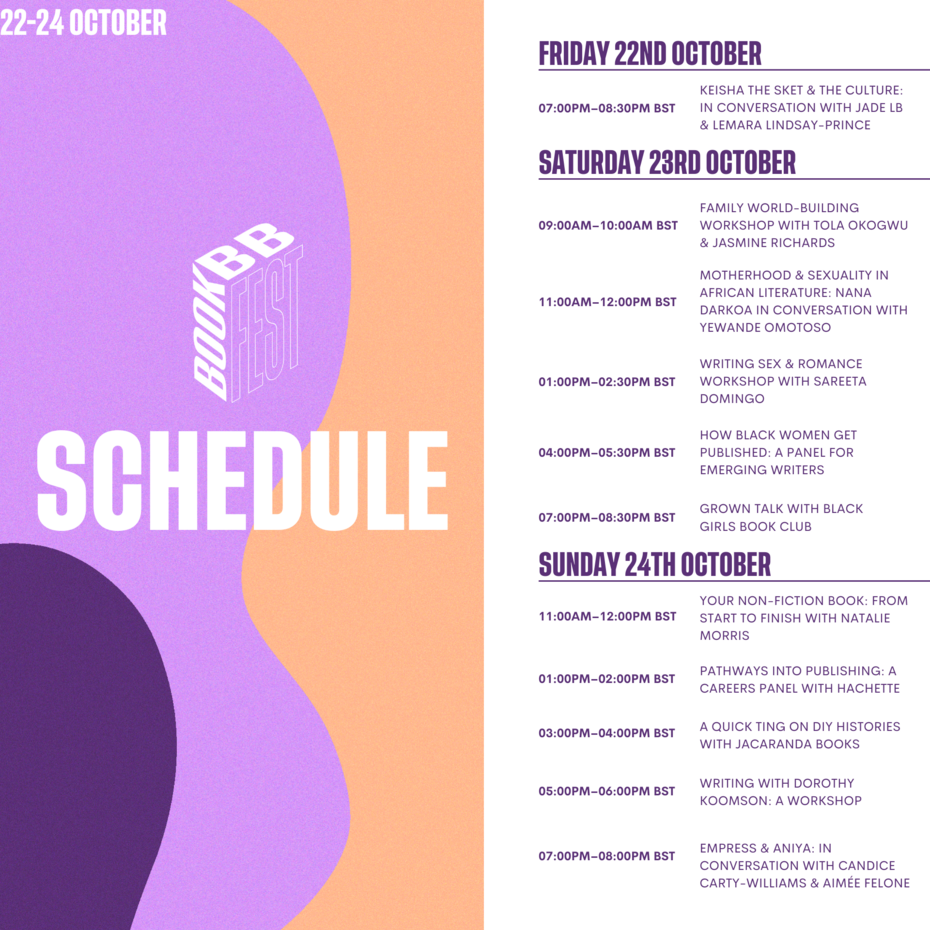 3. I am not a BB member...yet

If you want to become a BB member, get discounted tickets for #BBBOOKFEST21, unlimited access to BB content & other perks, follow these steps:

- Hit the button below & pick the BB Membership you want
- On the payment page, use the code BBBOOKFEST21 for 60% off any membership for the next 12 months
- Once you've bought your membership, email us & we'll send you the info you need for your discounted All Access Festival Pass

If you would like to be a Black Ballad Book Festival sponsor, please email advertise@blackballad.co.uk with the subject line "BBBOOKFEST21 Sponsor"